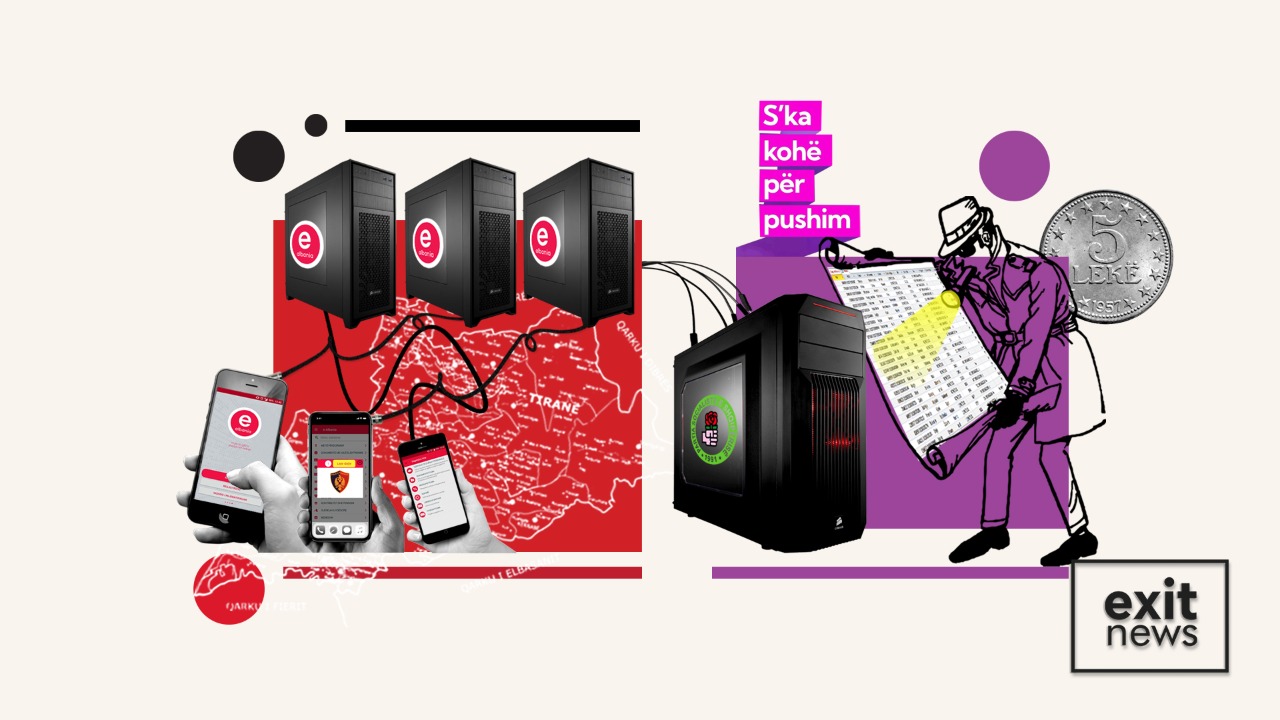 Some 160 citizens have filed a complaint against the Socialist Party for the misuse of their personal data.
The lawsuit was filed today at the Special Court Against Corruption (SPAK) by the youth organization Guxo. They have demanded the following:
That the collection processing and publication of data by the PS be deemed illegal;
That all personal data be deleted from PS servers, computers, telephones, and mobile devices;
That the PS be punished with administrative sanctions.
The action comes three months after a database containing the personal data of 900,000 voters in Tirana, was leaked to the media and subsequently shared publicly. The database included name, father's name, phone number, voting center, place of work, ID card number, and observations on the individual's life, work, and political affiliation. It's alleged this data came from the Civil Registry that only the government, i.e., the PS, has access to.
Data such as the personal observations were carried out by a patron – an individual appointed by the party to 'spy' on various citizens and report back. The list also included the name of each person's patron.
Patrons numbered some 70,000 people including administrative employees, municipal staff, armed forces, police, kindergarten and school teachers, Albanian Post, Albcontrol, and the Civil Registry itself.
While all political parties in Albania operate a similar kind of patronage system, the fact data was allegedly taken from the Civil Registry and then leaked, makes it more concerning. It is not known how the database ended up in the hands of the Albanian media and who leaked it. Furthermore, the PS has taken steps to normalize the patronage system and even praise them for their contribution.
The Courts previously tried to seize the servers of the media portal that published the scandal, but this was stopped by an extraordinary intervention from the European Court of Human Rights, and then the Tirana Court. The Courts have not since taken any public action against the PS or government. Likewise, the government has not taken any steps to change people's ID numbers or advise citizens on how to protect themselves from identity theft.
Guxo said in a press release:
"Young people consider it unacceptable that their data is collected, processed, and published illegally for electoral interests."
The PS has not acknowledged that the leaked database belongs to them but they have also claimed that such activities are normal and patrons are volunteer members of the party.