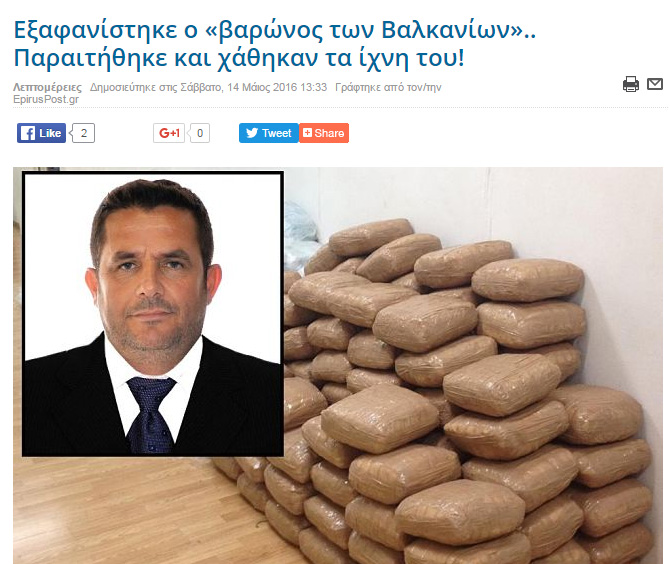 Kelmend Balili, the former director of the Regional Directorate of Road Transport Services in Saranda, currently accused for international drug trafficking and under an arrest warrant of the Greek police and the American DEA, sent a clarification to the Greek media through his lawyers.
The letter states that:
The accusations of the Greek police are only based on one telephone call to one of the persons under investigation.

The Greek police has done this operation in collaboration with the former prime minister of Albania, Sali Berisha, in order to damage Prime Minister Edi Rama.

The luxurious hotels, photos of which appeared in several media, are the property of my sisters and brothers, which I bought with credit from Albanian banks.
For more than a year, Balili has been under investigation by the Greek police in collaboration with the American DEA and the Albanian police forces. He is accused of creating and leading a criminal orgazation, trafficking drugs from Albania to Greece and other European countries.
During the period 2014–2016, the Greek, UK, and Bulgarian police have captured around 2,4 ton marijuana and 23 kg cocaine trafficked by Balili's organization. Balili fled Albania in May 2016, after the Greek police issued an arrest warrant against him. He again made the Greek news when last week the Greek police captured 1 ton marijuana from Albania, which the Greek media described as belonging to the criminal organization led by Balili.