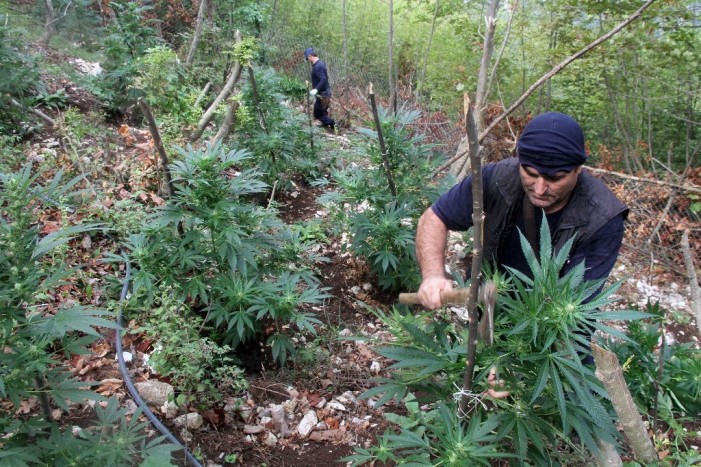 The last few days, the police has discovered two warehouses where cannabis was processed, capturing more than 4,2 metric tons of cannabis and about 370 plants.
On November 2, 4,238 kg cannabis was found in a warehouse in Mirdita. The police arrested 22 workers on site.
On November 4, the police captured 370 plants in Lunxhëria, in barracks used to dry and process the cannabis plants.
In neither case, the police has been able to capture the leaders of the criminal groups in charge of the production. This follows the general pattern, in which only workers arrested and jailed – most of them members of the Roma community.
The discovery of the warehouses and barracks are a sign of the professionalization of drug trafficking in Albania, where criminal groups are now able to work in relative openness and impunity.
In October, Minister of Interior Affairs claimed that 99.8% of all cannabis production zones monitored and photographed by the Italian Guardia di Finanza had been destroyed. According to the same report, the Guardia di Finanza had monitored 506,628 ha, or 17.6% of the total Albanian territory.
Based on the finds of the last month, in Italy, Greece, and Albania, it appears that cannabis production has been relocated to the remaining 82.4% of the country.