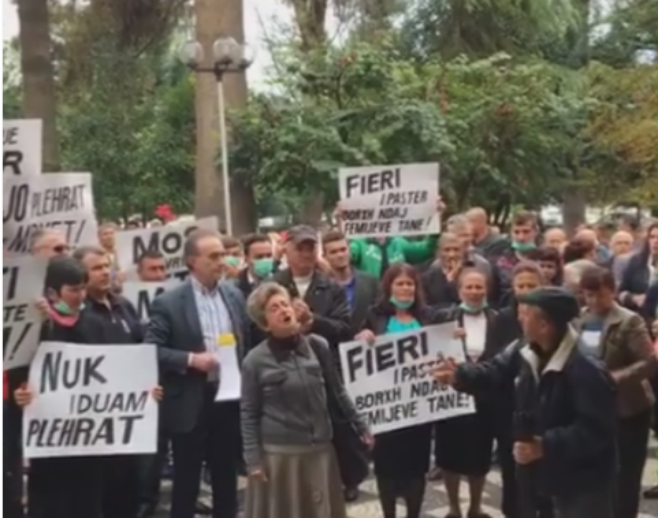 Today the inhabitants of Mbrostar, Fier, the place where a new waste processing plant is planned, protested against its construction. They demand that Mayor of Fier Armonado Subashi stop the work.
The citizens claim that not a single representative of the local or central government has reached out for the opinion of the inhabitants regarding the waste processing plant. They also expressed their concerns about the pollution and diseases that could be caused by the processing and incineration of waste close to inhabited areas.
The decision to build the waste processing plant in Mbrostar was taken by the Municipal Council of Fier, with only the votes of the Socialist Party (PS). The council members of the Democratic Party (PD) voted against, while those of the Socialist Movement for Integration (LSI) abstained.
Originally, the plant was planned in Plyka, Fier. After protests of the inhabitants, however, it was moved to Mbrostar.