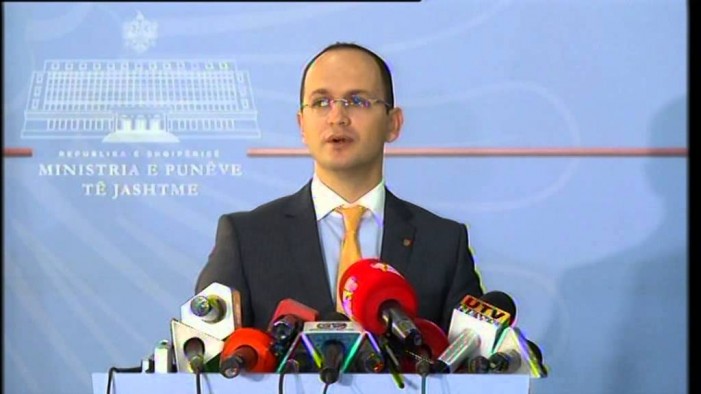 On November 19, Minister of Foreign Affairs Ditmir Bushati called the actions of the Greek authorities, to arrest and punish two Albanian drivers from the Ministry of Foreign Affairs (MPJ), in violation with international law. According to the press release,
The MPJ regrets that the procedures followed by the Greek authorities are in complete contradiction with the rules of international law, violating simultaneously the climate of friendship and trust between our two states. [The MPJ] will continue to follow the diplomatic path in the further treatment of this issue, hoping at the same time for a fast reflection of the Greek side about this issue.
The reaction of Minister Bushati comes one day after the conditional prison sentence of 30 months for the two drivers of the MPJ that were transporting school books to Greece. The drivers are accused of trying to import propaganda materials into Greece.
On November 13, a Greek border guard had stopped the drivers at the Kakavija border because their car didn't have a diplomatic license plate. According to the border guard's statement, the drivers had claimed that they were transporting diplomatic materials and that they had diplomatic passports.
During the control, the border guard had found a map of Greater Albania in one of the books. She subsequently informed her superior of her find, which she considered illegal.
Dashnor Dervishi, the Albanian ambassador in Greece, has declared that the books did no contain any provocative or propagandistic materials. They were educational texts for courses in the Albanian language offered in Greece.
The MPJ has offered juridical assistance to its two employees.