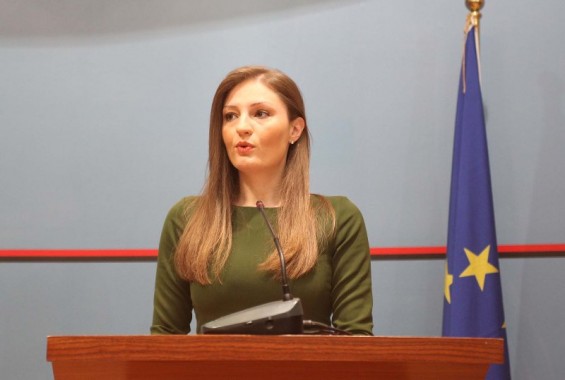 During a press conference today, Minister of Integration Klajda Gjosha has hinted that the opening of EU accession negotiations will not be opened this December and that the government has no exact date when they could be opened. She stated also that "Albanians need to know that the date is not as important as the process."
Minister Gjosha completely ignored any European expectation as regards free elections and the fight against crime and corruption, emphasizing that there is only one condition for the opening of the negotiations, which is the passing of the vetting law.
The integration into the EU depends on the unblocking of the vetting law. When the vetting is implemented, the date for the negotiations will be set.
Just like Prime Minister Edi Rama, Minister Gjosha chose to play down the position of the CDU/CSU majority in the German Bundestag, stating that:
We should neither be bothered nor be happy with the declarations of different deputies of parliamentary groups. In December we will get to know the final decision of the member states.