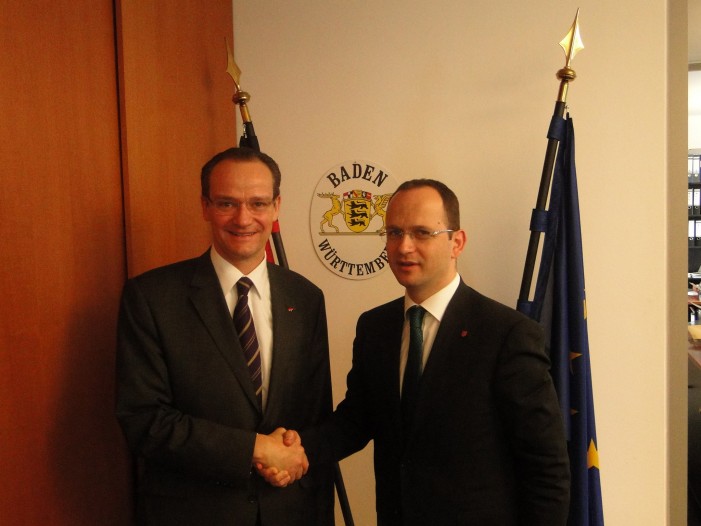 In an interview for Deutsche Welle, Prime Minister Edi Rama stated yesterday that decision on the opening of accession negotiations in "December has nothing at all to do with German Bundestag, December is related to the position of the German government and other governments about the recommendation of the European Commission."
Although in formal terms Prime Minister Rama may be correct, the political reality is, as we have explained before, very different. According to the German Basic Law (constitution) and the Act on Cooperation between the Federal Government and the German Bundestag in Matters concerning the European Union the Bundestag is actively involved in the formation of the position the German government in questions related to the expansion of the EU.
The fact of the matter is, is that Prime Minister Rama has been desperately trying to play down the harsh criticism of the Chairman of the Bundestag's EU Affairs Commission Gunther Krichbaum in the media, while the attempts of his own government to influence the Bundestag's position clearly show how important Krichbaum's position actually is.
Bushati's meetings in the Bundestag
Minister of Foreign Affairs Ditmir Bushati has been in constant contact and negotiations with deputies from the EU Affairs Commission of the Bundestag, Chairman Krichbaum, the CDU/CSU parliamentary group.
The worries of German deputies about organized crime, drugs, and corruption have been well known to the Albanian government before the visit of Krichbaum to Tirana last week. Minister Bushati himself has made several trips to the Bundestag – of which two during the last half year one in April and recently in November – and in all cases he participated in hearings and Q&A sessions with German deputies from the EU Affairs Commission.
All these meetings featured the very same problems mentioned by Krichbaum to Prime Minister Rama last week.
The last hearing of Bushati with Kirchbaum and the EU Affairs Commission was in fact six days ago, on November 23, a day before Kirchbaum's arrival in Tirana. Minister Bushati thanked Krichbaum in a tweet in which he thanks for their "pledge to keep supporting Albania in the EU."
Good meeting w/ G. #Krichbaum & members of the EU affairs Committee in #Bundestag: grateful for pledge to keep supporting #Albania in #EU pic.twitter.com/AeGa640KYk

— Ditmir Bushati (@ditmirbushati) November 23, 2016
An earlier meeting between Minister Bushati and Krichbaum happened in April 2014, when he also met deputies of the CDU/CSU.