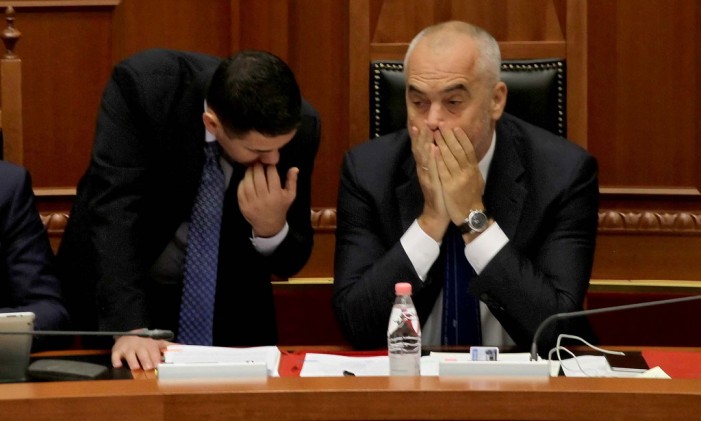 The economical difficulties encountered by the Rama government have caused problems with the financing of the electoral promise to raise the wages of civil servants and pensioners. It appears that one of the solutions is to delay the implementation on the new gambling law that was passed in 2015, and that will put heavier restrictions on gambling businesses from December 31, 2016, with two additional years.
During a meeting of the parliamentary fraction of the Socialist Party (PS), one of the six cosigners to the legal initiative to change the date the law would take effect, deputy Blerina Gjylameti, withdrew her signature after it became clear the initiative was not taken by the party as a whole, but had been pushed onto the six individual deputies by the government.
In the same meeting, Minister of Finance Arben Ahmetaj stated that "from [the current] law, the state collects about 2.5 billion lekë [~€18 million] and we would lose this amount if [the legal amendment] is not passed."
There are currently two amendments being discussed in Parliament, both proposing a later date for part of the law to take effect.
In the report accompanying the amendment proposed on November 22 by Gjylameti and five others, the stated loss to the state budget is $125 million (~€116 million) – six times more than the number claimed by Ahmetaj.
An earlier amendment, proposed on November 15 by only one of the six cosigners of the amendment of November 22, Tahir Muhedini from government coalition partner Party for Justice, Integration and Unity (PDIU), proposed a three-year, rather than a two-year extension of the deadline and did not offer an argument based on the government's spending budget. This argument, as well as the cosigners from the PS, were only added to the report for the second amendment.