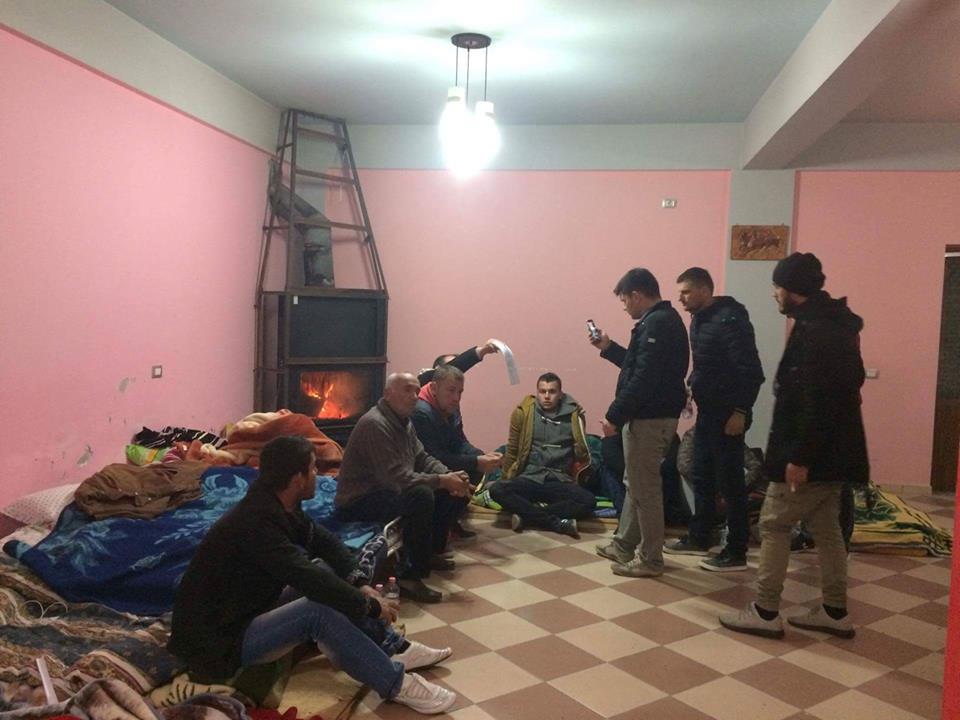 From Tuesday evening, ten inhabitants of the main village in Patos–Marinëz, Zharrëz, have started a hunger strike. They claim that the earthquakes caused by the oil drilling of Bankers Petroleum poses a risk to their lives, and they ask that the government or company offer a solution for this problem. According to the inhabitants, their protest against Bankers Petroleum has been censored by the media.
In a video distributed through social networks, the inhabitants say that for three days they have been experiencing earthquakes caused by the drilling activities of the oil companies, which have cause damage to the buildings in the village.
Even though the government has installed measuring devices in the zone where Bankers Petroleum is working in order to monitor whether the earthquakes are caused by their activities or are natural, the website of the Institute of Geological Sciences only reports that on December 18 there was an earthquake of magnitude 2.1 on the Richter scale to the east of Marinëz and on December 19 an earthquake of magnitude 4, without any further explanation.
A history of earthquakes
But this is not the first time that Bankers Petroleum has posed a risk to the inhabitants living close to the oil wells.
Since July 16, 2004, according to Council of Ministers Decision no. 477, the Canadian company Bankers Petroleum Ltd has been active in the Patos-Marinëz zone, in a region comprising thirty villages and 1370 oil wells.
In 2013, the inhabitants of this village were confronted with three earthquakes of magnitude 4. They blocked the axis Fier–Berat and entered into a hunger strike against the activities of the company.
In 2015 the government halted the activities of Bankers Petroleum, after an explosion of oil and carbon dioxide was released during drilling a new oil well. The government imposed several conditions on the company before it was allowed to operate again. The company restarted their activities some time after, but it still hasn't been made public whether the company has fulfilled the conditions imposed by the government.
Bankers Petroleum is one of the largest polluters of the country, exploiting one of the largest natural resources of the country with hardly any profit to the Albanian state.