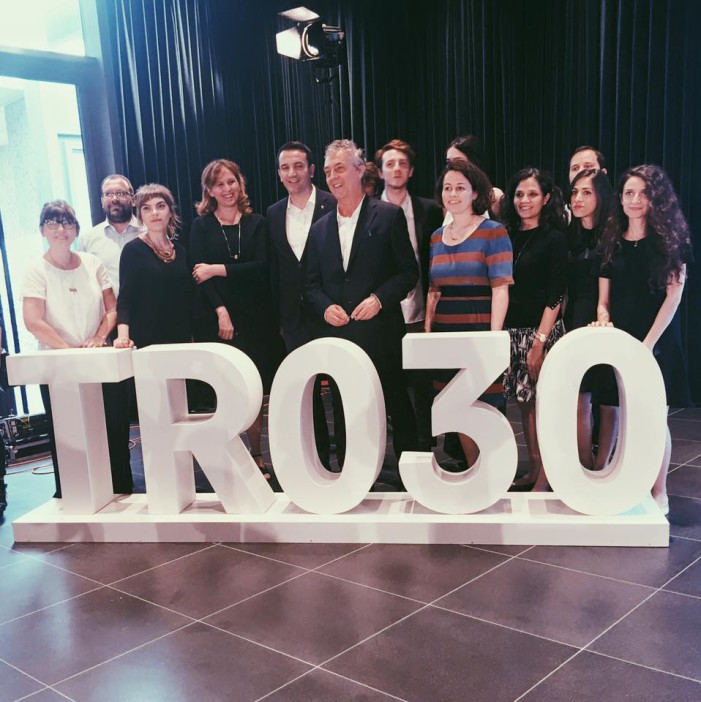 A few days ago, the Municipality of Tirana announced unexpectedly, and in violation of the law, "public" consultations in the context of the Tirana Masterplan. The first one concerning the technical details of the plan was held yesterday in Hotel Plaza, whereas tomorrow, December 26 at 11:00, the Presidium of the Municipal Council of Tirana will organize a public hearing about the masterplan in Unesco Hall of the National Historical Museum.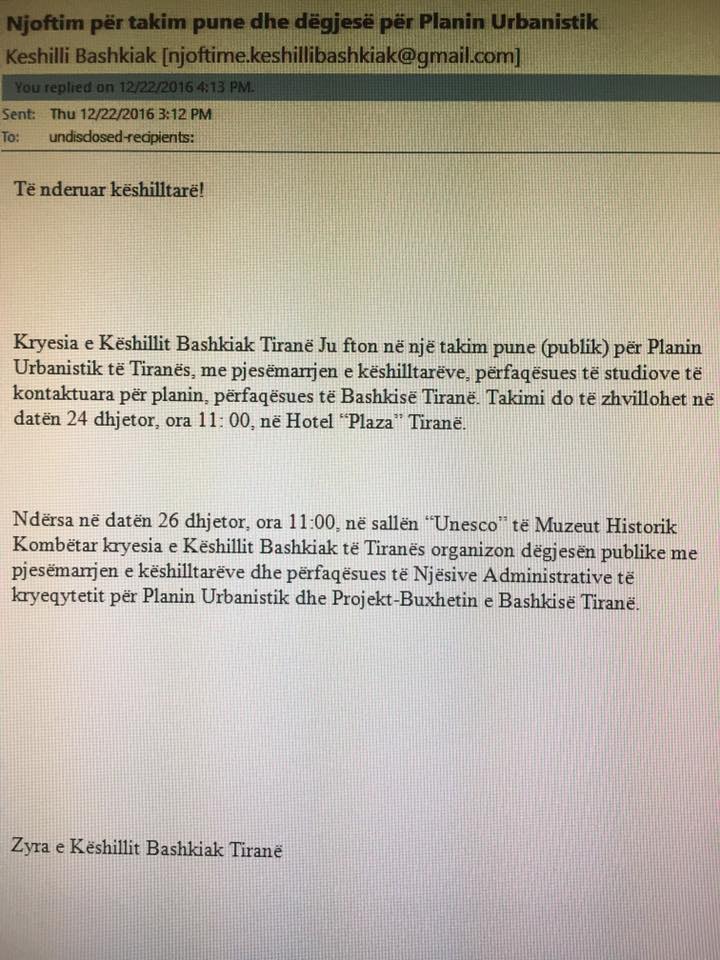 According to an announcement of the Municipality of Tirana, the masterplan will be voted in the Municipal Council on December 29, 2016, together with the budget for 2017.
According to the law on public consultations, the municipality needs to organize at least two large public hearings on municipal level and announce them, together with the documentation of the project that will be discussed, one month ahead of time.
Neither the "transparency" website of the municipality (which ironically includes the law it is violating), nor the register of the National Territorial Planning Agency (AKPT) has made any public announcement about the hearings, which are held to discuss the general local masterplan of Tirana, produced in the framework of the territorial reform.
TR030, a website and Facebook page that were originally announced as the main forum for exchanges with the public, show no activity whatsoever. The website is "still under construction," while the last Facebook post dates from October 10.
Since the beginning, the Tirana masterplan under the aegis of embattled Italian architect and politician Stefano Boeri, has been mired in allegations of fraudulent tenders, clientelism, and mismanagement. It now appears that the Municipality of Tirana wants to pass the product of his studio and UNLAB under the cover of the holidays, in spit of the fact that they are doing in full violation of the law.