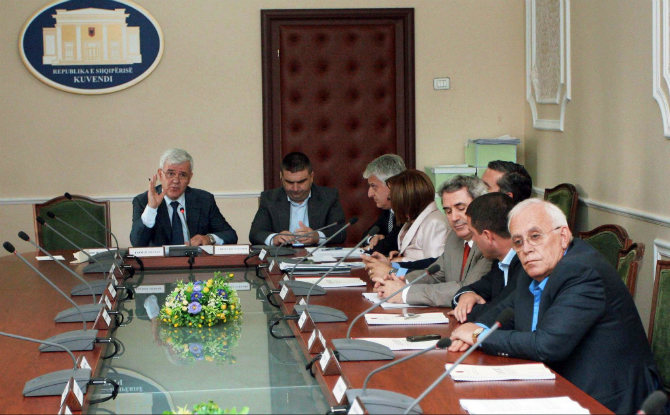 On December 28, the parliamentary law commission canceled the competition of the vacant position of the national ombudsman, even though the procedure had started according to the law and such cancellation is unlawful. The cancellation was approved only with the votes of the Socialist Party (PS). The members of coalition partner Socialist Movement for Integration (LSI) were against, whereas the opposition member from Democratic Party boycotted the session.
Within the deadline determined in article 9 of the law for the National Ombudsman from 2014, the website of parliament had published an announcement calling for applications for the position. From the six candidates, Denar Veshaj and Jordan Daci were disqualified because they had handed in their application after the official deadline. Another candidate pulled out from the competition. The three remaining candidates were competing for the position were current Ombudsman Igli Totzani, Ardjan Licaj, and Altin Goxhaj.
During the discussion in the commission, PS deputy Ulsi Manja stated that the notification on the website of Parliament had been insufficient, and that therefore the competition should be reopened. LSI deputy Petrit Vasili responded that reopening of the competition would be in violation of the law and unfairly disadvantage the candidates who had already handed in their application.
Commission Chairman Fatmir Xhafaj argued that the procedure had to be canceled because the commission hadn't completed any procedure and was late.
As may be clear, the reasoning of the Socialist Party is fully ungrounded. Three eligible candidates have presented their portfolios on time, and no candidate has protested about lack of information or unclear deadlines. Most probably, the PS is unhappy with the choice of candidates, and wants to introduce an ombudsman that pleases the government, rather than one elected through proper procedures.