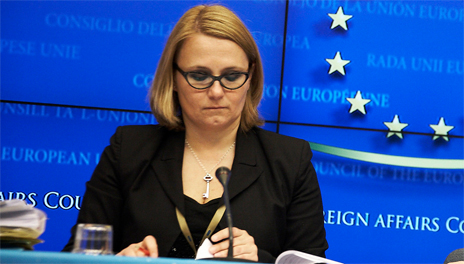 In response to allegations from the Democratic Party (PD) that the Euralius mission in Tirana had been responsible for the translation errors in the vetting law that the Constitutional Court had sent to the Venice Commission, Maja Kocijančič, European Commission Spokesperson for EU Foreign Affairs & Security Policy and Neighborhood & Enlargement, condemned any of the accusations.
The transmission of official translations of any document is the sole responsibility of those Albanian institutions that submit them before the Venice Commission. The EU condemns the public spreading of false accusations, which claimed that Euralius and the EU Delegation were involved in allegedly intentional mistakes in the English translation of Albanian legislation sent to the Venice Commission for review.

An overwhelming majority of the Albanians supports the thorough judicial reform, which also includes the process of reassessment (vetting). Actions or statements which aim at artificially creating confusion seem to have the sole objective of trying to delay the implementation of the judicial reform, including the vetting of judges and prosecutors.

The EU is determined to keep providing all necessary assistance so that citizens of Albania have access to a reliable and accountable justice system.
Meanwhile, neither the first nor the corrected English translation of the vetting law have been made public.