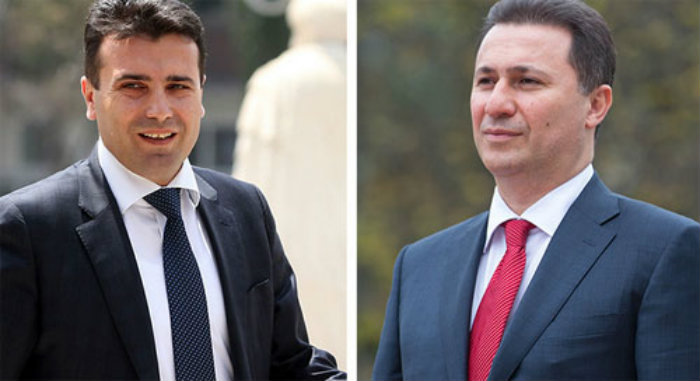 In Macedonia, the VMRO-DPMNE party of former Prime Minister Nikola Gruevski is currently ahead in the national election results, having won 38.96% of the votes, with 98% of the votes counted. It has secured 51 seats in the Macedonian Parliament.
The opposition party LSDM of Zoran Zaev has won 36.65%, with 49 seats secured. Both Zaev and Gruevski have announced their victory.
In January, Gruevski was forced to step down after a widespread wiretapping scandal.
Albanian minority
The Albanian minority parties have won a total of 20 seats in parliament: BDI 10, Lëvizja Besa 5, Aleanca për Shqiptarët 3, and PDSh 2. Compared to the last elections, the Albanian parties have lost 7 seats.
These results stand in contrast with the Albanian minority parties in Montenegro, which managed to collaborate and thus win a position in the government.
In a press conference, Gruevski called the elections "democratic, where citizens voted and gave their thought":
I thank especially the voters of the VMRO because from the results so far I am decisively leading over the LDSM. This is the tenth victory in a row and for the tenth time the LDSM has been punished.
Speaking about the votes of the Albanian minority, Gruevski stated:
In these elections the LDSM had the strong support from the Albanian electorate, but in the coming days we will analyze these numbers.