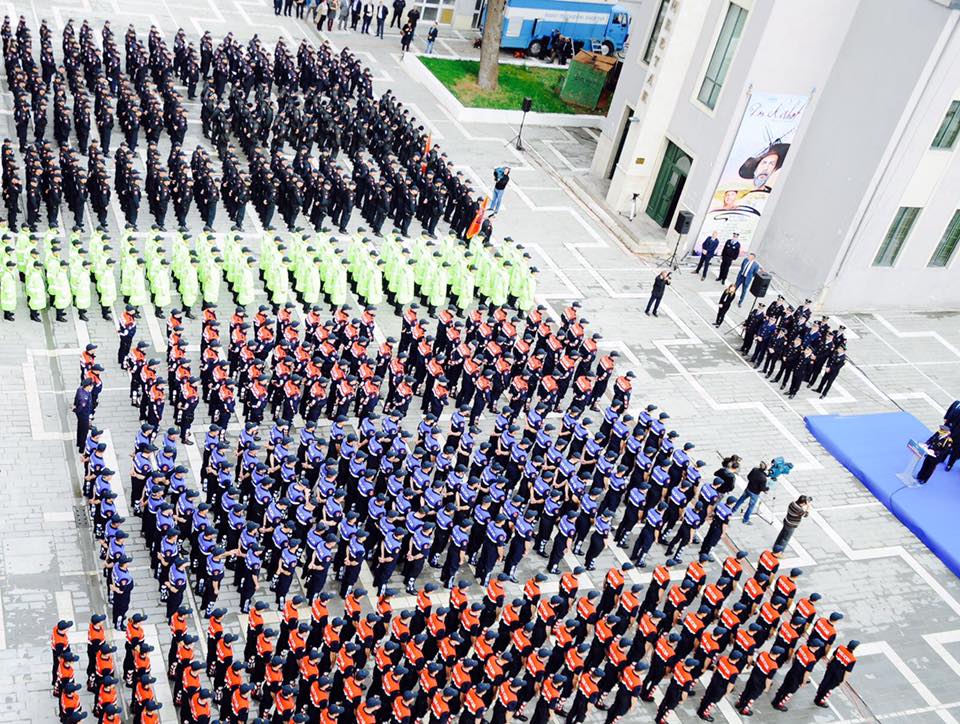 Minister of Interior Affairs Saimir Tahiri has opened another public procurement procedure for police uniforms, shoes, insignia, and accessories at a total value of 1,292,618,666 lekë (~€9.5 million). Nearly 75% of that sum is reserved for only the uniforms. This is remarkable, because in 2016 Minister Tahiri had already organized two other tenders for police uniforms, presenting them in two separate ceremonies in which hundreds of policemen were dressed up in the new outfits.
In January 2016, Minister Tahiri signed a contract with Marsi & Al shpk at the value of 110,301,000 lekë (~€808,000) for police uniforms for the State Police Directorate. The new models were presented during a large ceremony called "The Police of the Next Generation." In September, it then appeared that Tahiri had canceled the contract with Marsi & Al because of the low quality of the uniforms.
The "corrected" new uniforms were presented, during another large ceremony, in November, in which Minister Tahiri explicitly thanked the Turkish President Recep Tayyip Erdoğan for "his personal support."
It has remained unclear which company eventually produced the uniforms presented in November 2016, but considering the fact that the current €9.6 million tender has been announced in both Albanian and English, it will not be a surprise if it will be eventually won by a foreign company with close ties to the Turkish government.