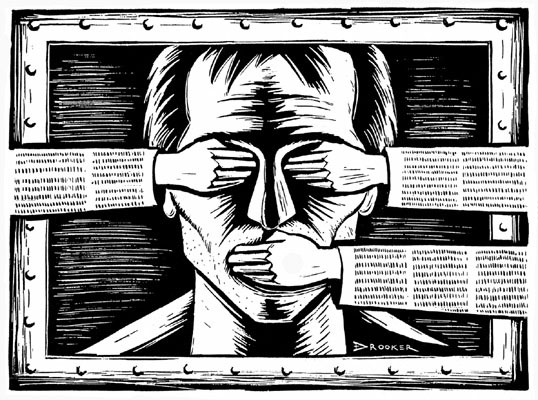 According to the annual report of Reporters without Borders, the freedom of the media in Albania has clear and serious problem, which are mainly cause by the intervention of politics.
Albania occupies the 76th place among the 180 countries surveyed and has gone up six places since last year. Nevertheless, Albania continues to be one of the countries with serious issues regarding the freedom of journalists to do their work. According to the report:
Despite the freedom of information laws adopted in 1999 and 2014, access to state-held information continues to be limited and the broadcast media regulatory authority, the AMA, is politicized.
The conclusions of the report largely overlap with the conclusions of the Progress Report published by the European Commission, and observations made by other international organizations such as the OSCE.
Within the Balkans, Macedonia is the lowest ranked country, at the 111th place. Scandinavian countries rank at the top.