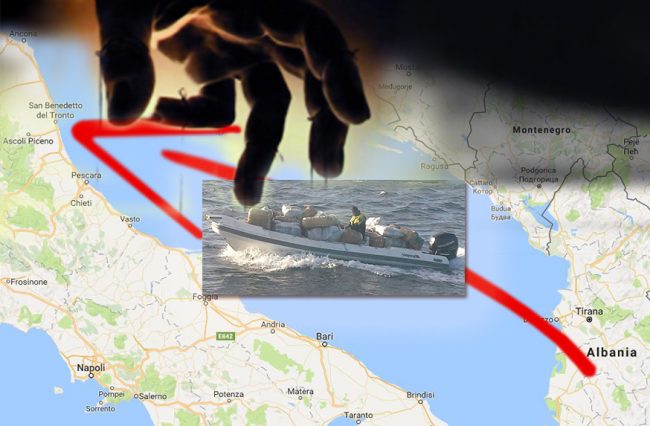 Italian media say that San Benedetto's Command of Guardia di Finanzia in Tronto, caught today about 2.3 tonnes of cannabis originating from Albania and arrested two people, an Italian and an Albanian, respectively aged 63 and 24.
The operation was led by the Deputy Prosecutor of the Republic in Ascoli Piceno, Mrs. Cinzia Piccioni. This is the largest amount of drug sequestrated so far by Italian police in the territory of Ascol.
The extraordinary result was achieved by a thorough investigation initiated by the identification of a vessel arriving in Italian waters most likely from Albania and intended to be offloaded at the estuaries of Tronto River.
In fact, the control vehicle put into operation last night has enabled the separation and blocking of the van where the two arrested were located. They were heading north of the Tronto River. Immediate control by the military led to the discovery of about 40 holes in the sand containing marijuana.
At the same time, the naval unit of the Police launched from the port of San Benedetto in Trento and Ancona seized the other 73 packages thrown into the sea by the traffickers, who managed to escape. Italian police immediately launched their search sea near the Croatian waters, where troop units were forced to stop the activity.
This extraordinary operation made possible the seizure of the amount of drugs and the 25 bins of oil needed to supply the sailing vessel of traffickers