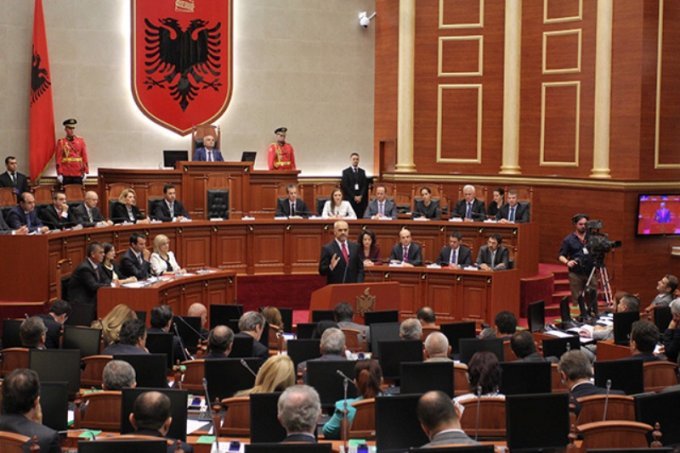 Parliament has today voted against the request of the Prosecution of Serious Crimes to fully strip deputy Saimir Tahiri of his parliamentary immunity. According to the Constitution, Parliament is required to consent to the removal of parliamentary immunity in case of arrest or search of person and property.
After a split vote in the Council of Mandates, where the 5 members of the PS voted for a partial removal of Tahiri's immunity, allowing only the search and not the arrest, the 5 members of the opposition parties PD and LSI voted in favor of fully honoring the request of the Prosecution.
Both majority and opposition had drafted a report addressed to Parliament, which this morning voted on both. The report of the PS was adopted with 75 in favor and 60 against, whereas the PD and LSI report was rejected along the same party lines.
Five deputies were missing from Parliament: Saimir Tahiri, Minister of Interior Fatmir Xhafaj, Tom Doshi, Vangjel Tavo, and Agron Çela.