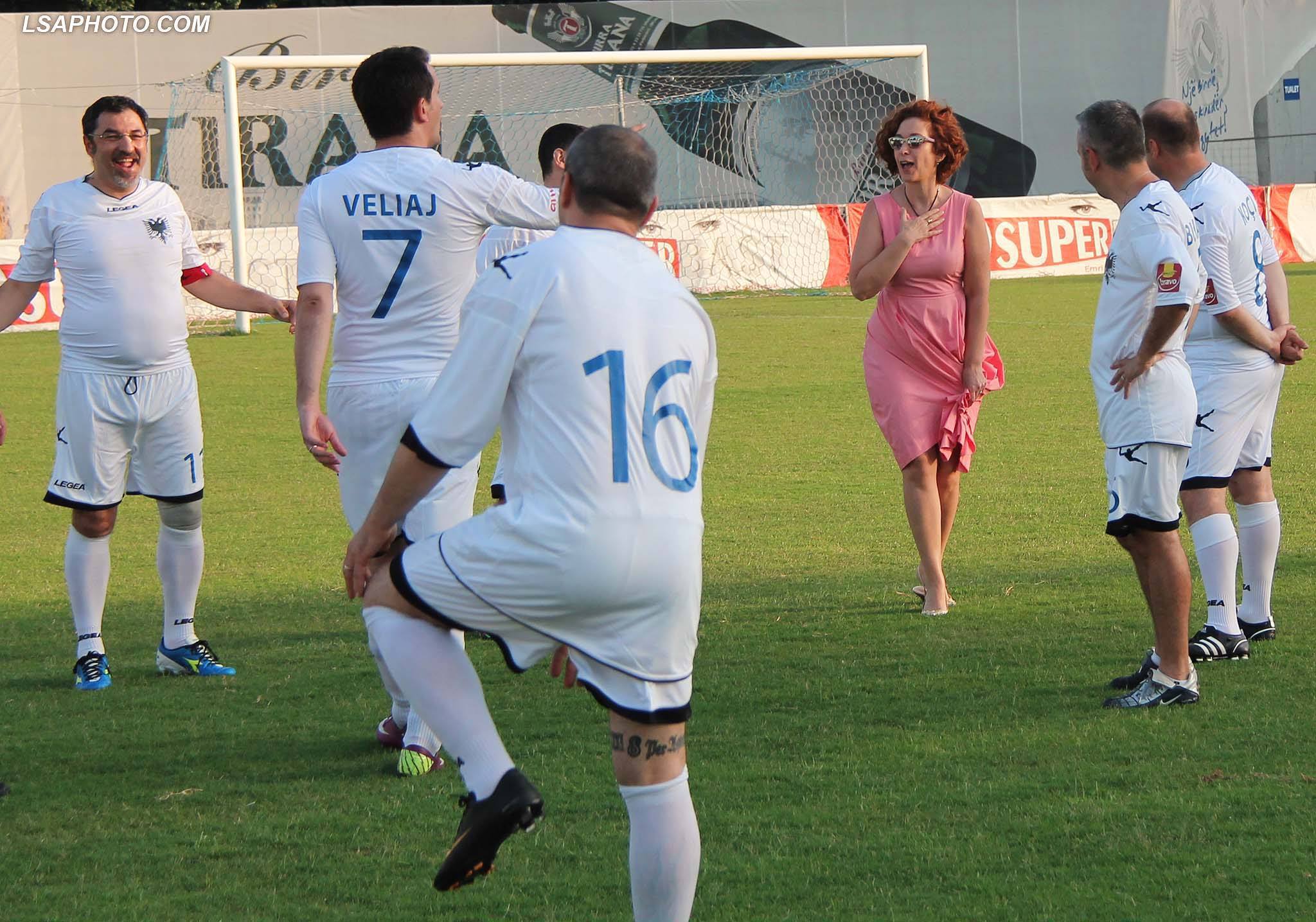 Maybe Romana Vlahuting has chosen to seek political asylum in Albania. Or maybe she has decided to make a political career in our country, which until now has given her the possibility to save a bit of money here and there. Or perhaps she is suffering from heavy amnesia.
In fact, after a long and careful silence, the EU Ambassador has finally come alive on the Albanian political scene last week, during the public presentation of the "Force of Law" project, which entails the reorganization of the police in its war on organized crime. Her declarations were full of energy and highly rhetorical:
"Son, in the past men used to sell their house for their homeland, now they sell their homeland for their house." […]

No untouchables, no one who buys justice or abuses it by one phone call. […]

Organised crime exists in many countries, and it does not care for pretty much anything: human lives, borders, community. But in most of the countries it is met with strong and tough response by the law enforcement and judiciary.

This is what makes the difference – ability of institutions to fight back, take control and punish.

It doesn't take a lot of brains or particular courage to be a criminal. It just takes for a person to lack basic moral values, and be brutally selfish.
Different from the diplomatic traditions in the majority of European countries, which Vlahutin is supposed to represent in Albania, the Croation diplomat decided to break her self-imposed silence by taking the stage as a representative of Albanian populism – interpreting the will and desires of the people. This is a role that used to be considered appropriate for Albanian politicians campaigning for the elections.
But now she (who is elected by no one) thunders and attacks, in the name of the Albanian people, Albanian institutions (which should have been strengthened by the millions her office pumped into them) and their inability (not understanding it is in fact a lack of will).
While she was speaking, it seemed as if she had forgotten the more than three years in which she supported the government and the Prime Minister, that she had supported the rulers, and even showed herself side by side with that Minister of Interior who is currently accused for links to drug trafficking by Albanian criminals and the Sicilian mafia.
This forgetfulness can even not be compensated with the memory aid read by her colleague Donald Lu, listing criminal politicians – Frroku, Ndoka, Rroshi, and Mahmutaj (not the glaring absence in the list – all accompanied with applause and the Vlahutin–Lu's seal of approval.
It seems as if Romana either has still not understood on which sides the criminals are, those who can call the "big guy," or maybe her memory is even weaker than her diplomatic skills.