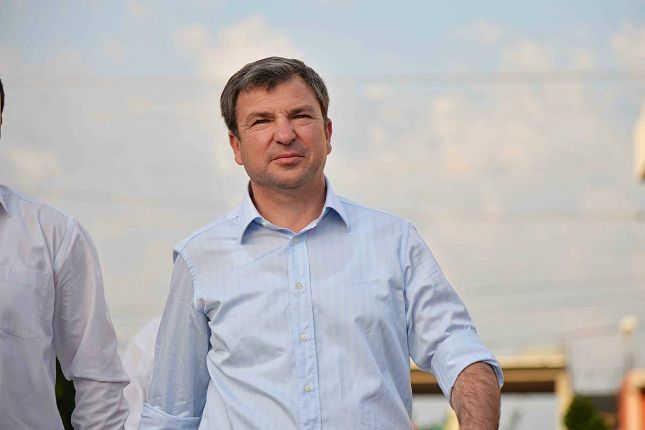 For several days now, different Albanian media outlets have reported on Durrës Mayor Vangjush Dako's alleged involvement with criminal organizations.
Just like the three police directors currently wanted for supporting organized crime, the opposition has frequently accused Dako of being involved in criminal activities. In December 2016, PD demanded the dismissal of Dako after he secured the early release of gang-leader Lulzim Berisha ahead of the 2017 parliamentary elections. Also in the context of the renovation of the Veliera Square, Dako has repeatedly ignored court orders to halt the work, which has destroyed ancient archeological finds.
For a long time the Prosecution of Kosovo has been investigating Kosovar criminal organizations involved in international drug trafficking.
One of the lines of investigation was the relation between Kosovar and Albanian groups, and during the wiretapping of several telephone calls between these groups also conversations between Albanian criminals and Mayor Dako were intercepted. The conversations mainly dealt with vote buying in favor of Dako in exchange for tenders.
The suspicion of an Albanian high official being involved in criminal activities complicated the situation for the Kosovo Prosecution, which was forced to collaborate with the EULEX mission.
The Kosovo Prosecution also shared its dossier with the Prosecution of Serious Crimes in Durrës, where prosecutor Anton Marini was put on the case. The case remained unknown to the public until on November 20, opposition leader Lulzim Basha declared that allied foreign intelligence services possessed wiretaps Dako, and that Prime Minister Edi Rama had attempted to halt the investigation of Dako by transferring prosecutor Anton Marini from the Prosecution of Serious Crimes in Durrës to the Prosecution in Shkodra.
Basha claimed that Martini's dismissal from the case, signed on November 10, was the direct result of the Prime Minister's intervention, who is known to be a close ally of Dako. Basha further claimed that Dako had been recorded negotiating votes in exchange for tenders with criminal groups and that those recordings came from foreign countries (Kosovo) and international services (EULEX).
Neither the General Prosecution nor the Prosecution of Serious Crimes has made any declaration confirming or denying the existence of an investigation of Dako, or the transfer of Marini. However, during an emission of TV program Opinion, Anton Marini sent a text message to journalist Blendi Fevziu, denying that he had sent a complaint to the three main foreign ambassadors in the country concerning this investigation.
Sources of Exit confirm that besides the wiretaps from Kosovo there exist at least three other wiretaps in which Dako is recorded discussing illegal activities.