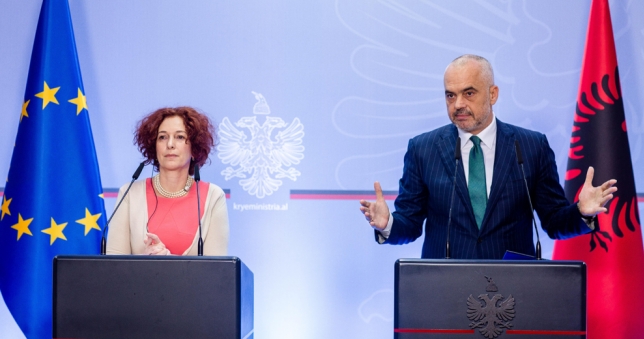 Exit | In response to a freedom of information request, the European External Action Service (EEAS) has confirmed that EU Ambassador Romana Vlahutin is expected to leave her post at the European Union Delegation in Tirana on August 31, 2018. This means Vlahutin did not receive a one-year extension of her post.
According to a letter from Gabriele Visentin, Head of the Parliamentary Affairs Division at the EEAS, the application deadline for the position of EU Ambassador in Albania was September 20, 2017. It remains unclear when Vlahutin's successor will be announced.
As Vlahutin's Croatian diplomatic position has been frozen, she will be able to return to her career in Croatia. It is less likely that she will continue in the service of the EEAS or the European Commission, as she was a political appointment fulfilling one of the two ambassadorships allotted to Croatia.
Vlahutin will therefore cease to play any significant role in Albania's EU integration process.