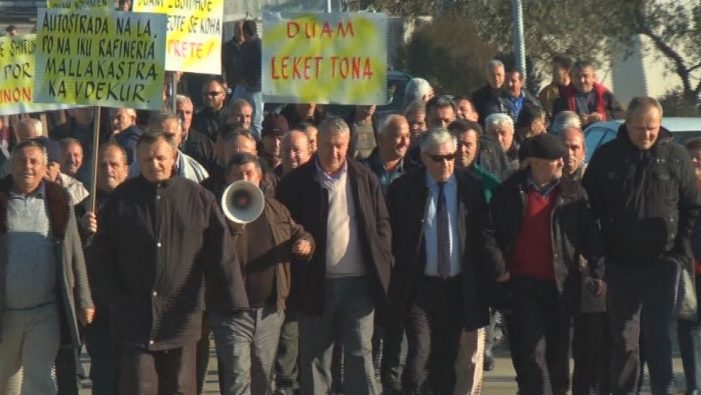 The oil workers from the ARMO refinery in Ballsh have again protested today for the payment of their wages and the dangerous working conditions in the refinery.
800 oil workers gathered in front of the prefecture of the city, demanding the payment of their insurance premiums, which still haven't been paid by the company that used to manage the refinery.
The workers have been protesting for more than a year for the payments to be, and requested the support of the government for the dangerous working environment and the laxness of the company with the payment of their wages:
The oil workers work under difficult circumstances, without drinking water, without technical safety, without medical care, without insurance. We seek an immediate intervention because our lives are put at risk.
As recently as November an oil worker was injured by an explosion, with the company taking no measures to improve security. Meanwhile, the government claims to have invested $52 million to renovate the refinery.