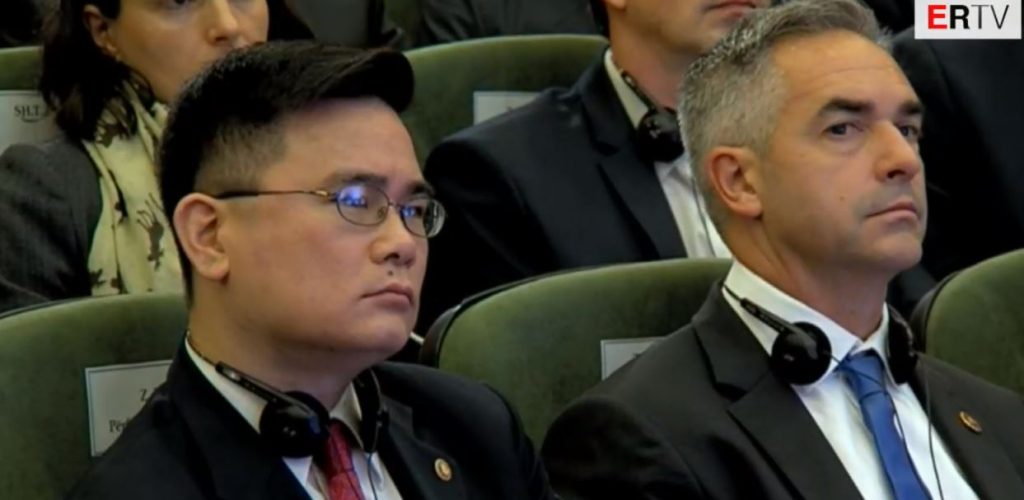 On November 7, 2017, US Ambassador Donald Lu declared that two FBI agents had arrived in Albania to assist the government's most recent attempt to deal with the sprawling organized crime in the country and its deep connections with the police and government.
Lu's declaration followed Prime Minister Edi Rama's announcement of a Special Task Force called "The Force of Law," which, as Exit explained, was constructed on a flimsy legal basis, threatening in fact any results this task force might produce down the line. As the Prime Minister stated during the presentation of the idea of the task force:
[Monday] the government will gather to establish a Special Task Force of the State Police for a long-term and intensive operation against organized crime. A part of this structure "The Force of Law" will be secret and not be shared with anyone only national and international agencies. The inclusion of FBI agents also fills me with optimism. Also other FBI agents will join us against organized crime and financial crime, who will give their experience in Albania. We will fight with organized crime and financial crime.
Now, several months later, the Council of Ministers' list of decisions still hasn't included any VKM relating to this new task force, while the intergovernmental task force for the establishment of the task force is still busy drafting the legal framework – a legal framework that will most probably intrude upon fundamental institutions of the judicial reform, such as the National Investigation Bureau.
Meanwhile, it is completely unclear where Lu's two FBI agents, introduced as Mark Newhouse and Jack Liao, are actually assisting the prosecution in the high-profile cases against former minister Saimir Tahiri, Durrës mayor Vangjush Dako, judges from the court of Durrës, and so on.
Recently, US Ambassador Lu once again repeated his offer to bring in FBI agents, as if Newhouse and Liao had never arrived. In an interview given to with Balkanweb after meeting Temporary Prosecutor General Arta Marku, Lu stated:
We have offered the support of US federal prosecutors and law-enforcement agents of the USA to offer technical support to the Prosecutor for the execution of a full investigation, which aims for the uncovering of the truth. We would like to see a more active investigation by the prosecutors and court police, and have brought this message. In a true democracy, no one is above the law.
From the ambassador's statement we may deduce that either FBI agents Newhouse and Liao never assisted the law enforcement agencies and were just brought in for propaganda purposes in support of the Prime Minister, or that they did their work so badly, that the ambassador was once again forced to pay a "visit" to the Temporary Prosecutor General he himself helped elect – as if he were above the law!