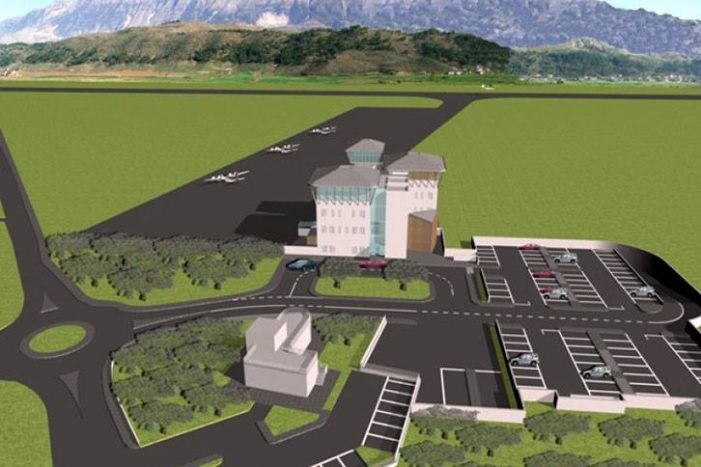 In a Facebook post, Prime Minister Edi Rama announced this morning that the government received an "official request" to construct the Vlora airport in southern Albania. He also announced that construction work will start in June this year.
According to Ora News, the Ministry of Infrastructure and Energy today confirmed that "the offer has been presented by a consortium of three of the most serious companies, which are: Cengiz Construction, Kalyon Construction, and Kolin Construction."

The announcement of the Prime Minister is remarkable, because only on October 10, 2017 did the Ministry of Infrastructure and Energy announce the winner of a public procurement procedure for a feasibility study for the Vlora airport. The tender was won by Seed Consulting at 98.6% of the maximum budget. In response to a freedom of information request from Exit, the Ministry refused to provide further details on the bids of the three other qualified competing companies.
Seed Consulting is owned by the owners of Atelier 4, an architecture company that has been closely involved with Rama's urban renewal projects since he was mayor of Tirana.
As the announcement of the winner of the feasibility study tender was only made in October and the contract was for a period of three months, this means that miraculously right at the moment the study should have been finished (this month), a Turkish consortium "requested" to make a "large strategic investment" in precisely the project the study was supposed to evaluate!
What will happen next is that the Ministry of Infrastructure and Energy will review this "unexpected" request, approve it enthusiastically, then give bonus points to the consortium, open a pro forma public procurement procedure that will be won by the Turkish consortium in question because of its bonus points, which will then be granted rights to build and – of course – exploit the Vlora airport.
A similar procedure with an "unexpected request" leading to a "necessary win" of a public tender was followed with the Rruga e Arbrit construction project.