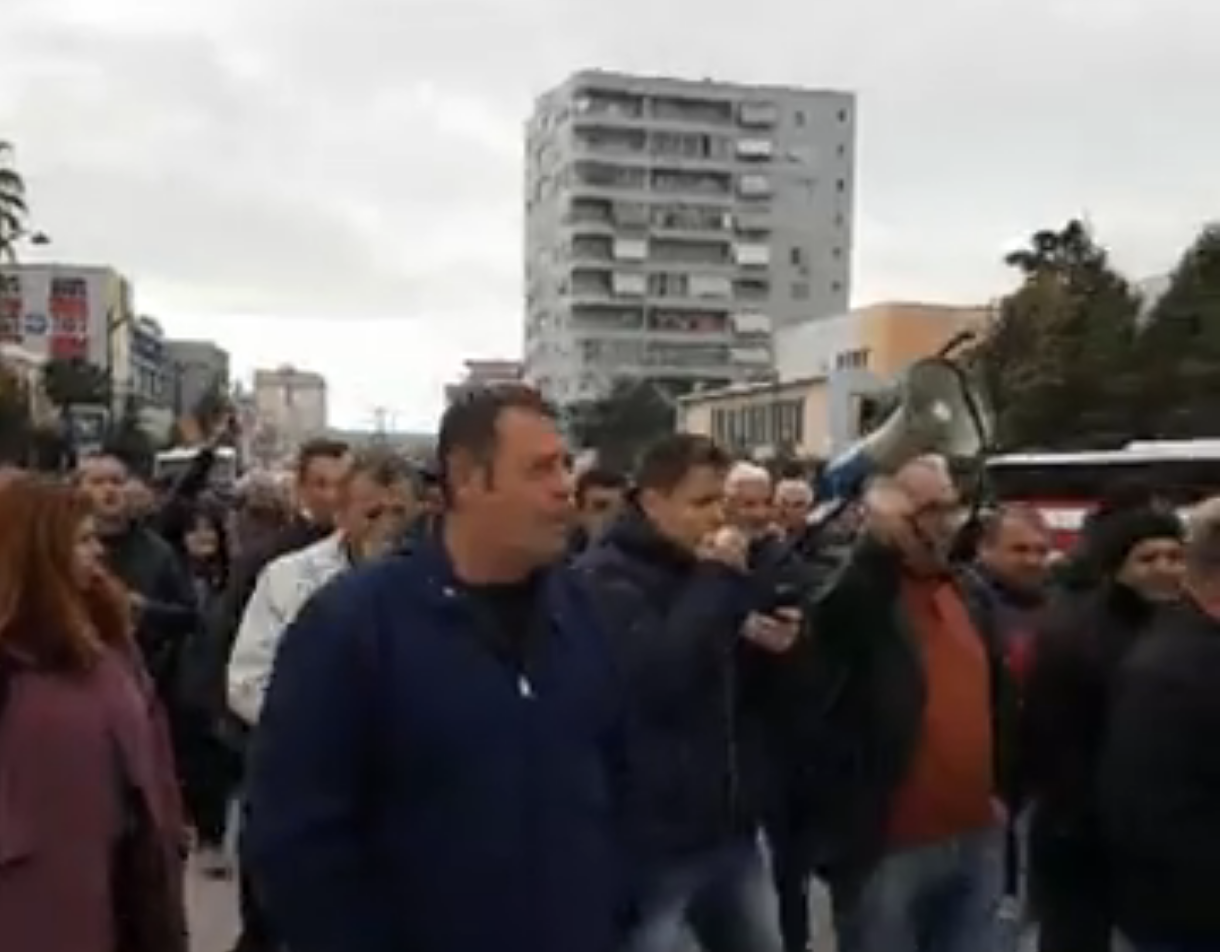 Refinery workers from Fier and Ballsh have today once again protests in front of the Fier prefecture, and have announced that their protests will continue in Tirana.
With 14 months of work and insurance still unpaid and their contracts broken, the refinery workers state that they won't stop until they their problems have been solved.
Two days ago, Minister of Economy and Finance Arben Ahmetaj announced that Ionian Trading and Refinery Company (IRTC), the "savior" of the ARMO refinery in Ballsh brought in by Ahmetaj more than a year ago, had filed for bankruptcy. Minister Ahmetaj suggested that the workers register at the employment office to receive their unemployment payments.
The oil workers univocally rejected the minister's proposal, as the unemployment payments, at 11,000 lekë per month for only one year, are much lower than the salary they are still owed. They have qualified the minister's proposal as ridiculous, and demand that the government is held accountable for its support for the non-serious investors they brought to the ARMO refinery.
According to Klan TV, IRTC has a debt of $60 million to the Albanian tax authorities.
IRTC, owned by troubled investor Harry Sargeant III, signed the contract to operate the ARMO refinery in November 2016. In spite of promises from the government, no investments were made in the factory to improve working conditions or safety. Sargeant sold his stake in IRTC to his Albanian business partners in May 2017, after which the company got in financial trouble. Instead he invested €1.3 million in Canadian oil company Pennine Petroleum which had received a concession in Albania.
Neither Ahmetaj's ministry nor the Prime Minister has given any details regarding Sargeant continuing involvement in Albania, in spite of raking up considerable debt to the treasury. Minister Ahmetaj only declared that:
The government remains engaged in supporting any serious investor that comes with a serious business development project for the refineries in Ballsh and Fier.