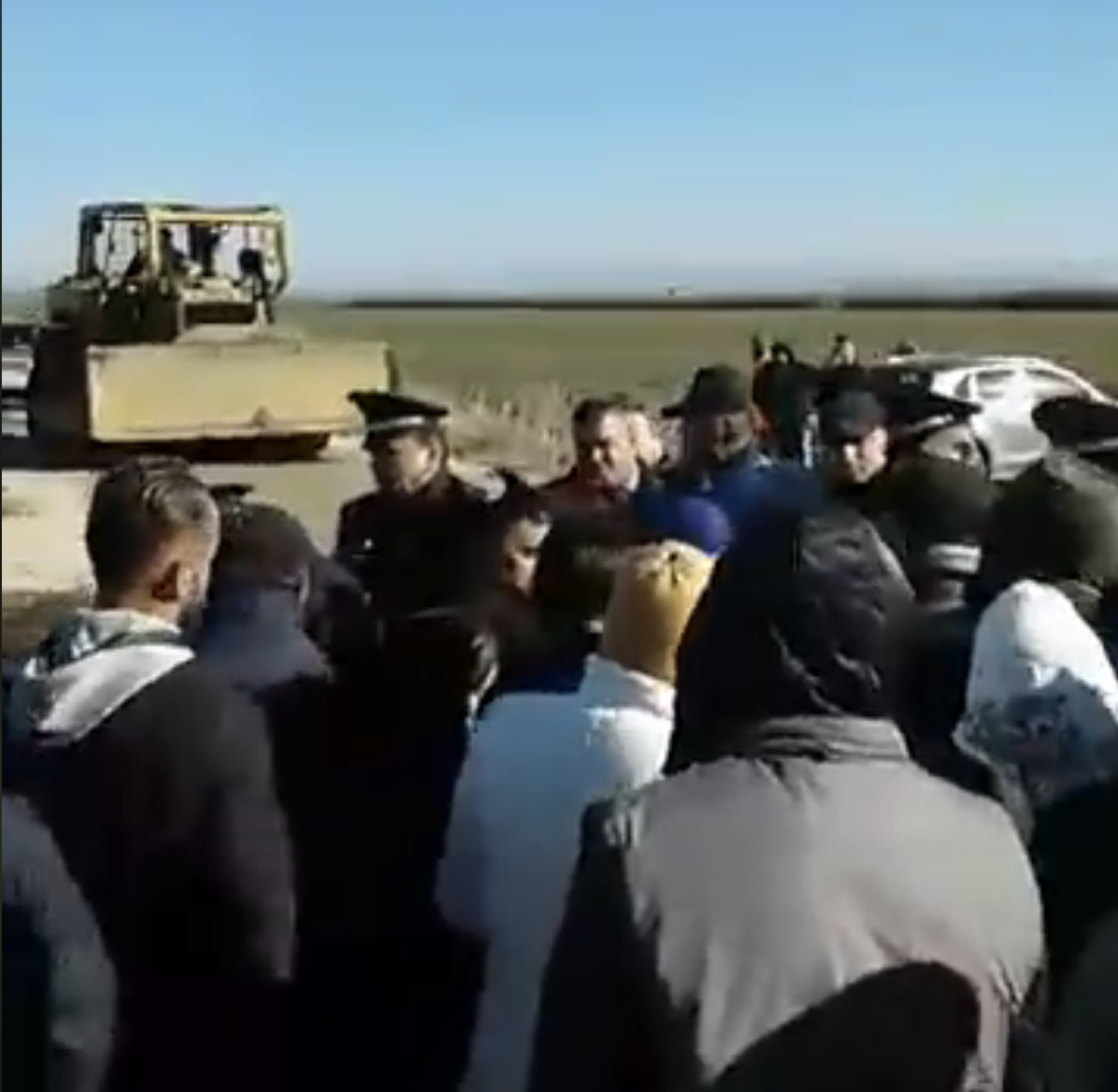 Inhabitants of the village Verri near Fier have today been assaulted by the local police while they were protesting against the waste incinerator planned near their village.
Video footage shot by Nisma #Thurrje shows a police officer knocking down a protester, while another video protesters scream "They pulled as away like rags, like rags."
Meanwhile the protesters have stated they will not back down from their protests until the construction project has been cancelled.
The waste incinerator, whose concession was given to Integrated Technology Services, a dubious company owned by Klodian Zoto which also received concessions for incinerators in Elbasan and Tirana, would be built 500 m from the houses in Verri, posing a serious threat to the health of the villagers and their farming grounds.
In an interview with Monitor, the inhabitants state that they have been deceived by their mayor:
They promised us that there wouldn't come an incinerator. Before the May elections, they removed the machinery and said the project wouldn't continue. During a closed meeting with representatives of our village, the mayor promised this wouldn't happen and the deputies of the zone gave their word that everything would be fixed but that didn't happen. […]

The company has tried to tempt us by saying that there will be profits and that they would employ us, and they threatened us but we won't give up.