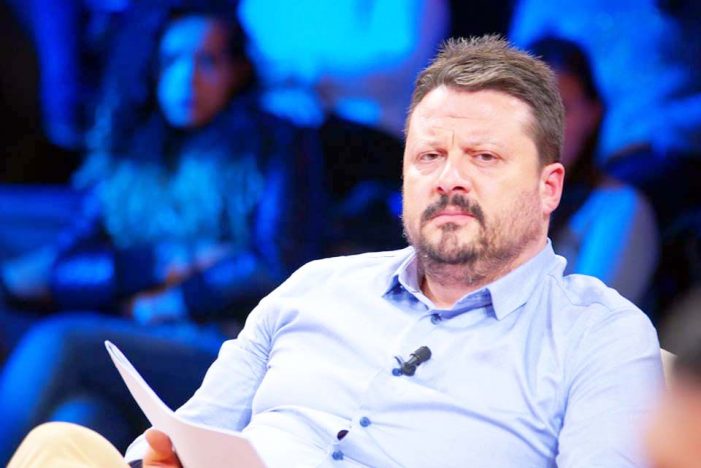 Yesterday, an ad-hoc subcommittee of the parliamentary Legal Affairs Commission convened to elect the lay members of the High Prosecutorial Council (KLP) and the High Judicial Council (KLGj) from the ranks of the advocates, pedagogues, and civil society.
As none of the candidates received the necessary majority of four votes, they were all elected by lot. In the case of the civil society members of this has caused two factually disqualified candidates to be proposed to Parliament for approval.
For the KLP, civil society member Alfred Balla was elected by lot. Of all three candidates, Balla received the lowest score from the Civil Society Commission, and was disqualified by the International Monitoring Mission (ONM). In its evaluation of Balla's platform, the ONM had found that  it was "nearly completely plagiarized from the platform of another candidate (Plarent Ndreca)."
According to the Constitution, art. 149(5), Secretary General of Parliament Genci Gjonçaj should have therefore disqualified him. Instead, Gjonçaj awarded Balla the highest score.
For the KLGj, civil society member Altin Hazizaj was elected by lot. Hazizaj, however, has violated the decriminalization law by declaring on his decriminalization self-declaration form that he has never been proven guilty by court in a final judicial decision. In his report, Gjonçaj has also accepted this as a fact.
However, the report drafted by the decriminalization sector of the Prosecution Office clearly states that Hazizaj has been proven guilty in a final judicial decision from the Court of First Instance in Tirana on July 24, 1996.
Not the fact that Hazizaj has been convicted, but the fact that he has lied about this fact should have led to his immediate disqualification from the election process. Similar "omissions," which are a violation of the decriminalization law, have already led to the revocation of the mandates of several deputies.
According to the Constitution, Parliament is expected to vote on the entire list of lay candidates for the KLP and KLGj within 10 days. The list of candidates has to be approved by a majority of 2/3 of all deputies. As the opposition has already made several declarations against the election process of the civil society candidates, it is unlikely that the current candidates will be approved by Parliament.
In that case, the election procedure is repeated for a second and, if necessary, a third time. The third list is final no matter whether approved or rejected.