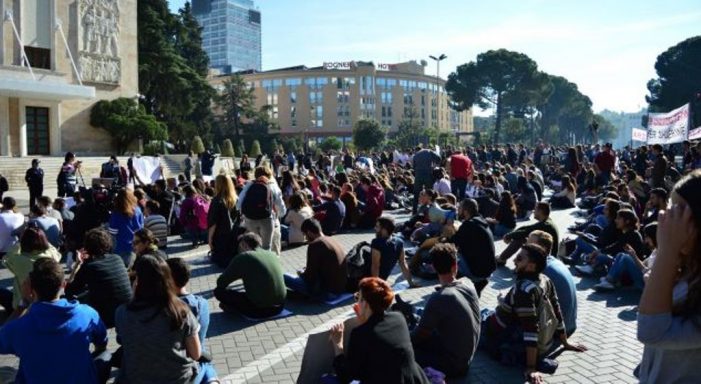 Students of the University of Tirana are protesting today in front of the Prime Ministry against the high public university tuition fees imposed by the government. They have formulated a list of 4 demands:
Cutting the university tuition fees by 50% for all branches of the university;
Withdraw the financial burden of getting a foreign language certificate;
Remove the double payments for exams;
Return the historical building of the Faculty of Geology and Mines to the faculty.
The students are also circulating a petition demanding the lowering the tuition fees, which have doubled after the university reform of Minister of Education Lindita Nikolla.
The student protests started with the government plan to reform the higher education sector in 2015, which significantly increased tuition fees for public universities while making public institutions compete with private institutions for public money and students. The result has been a surge in students applying for private universities, while public universities with higher entrance requirements have seen a significant drop.
Furthermore, the increased tuition fees have failed to result in better quality public education.