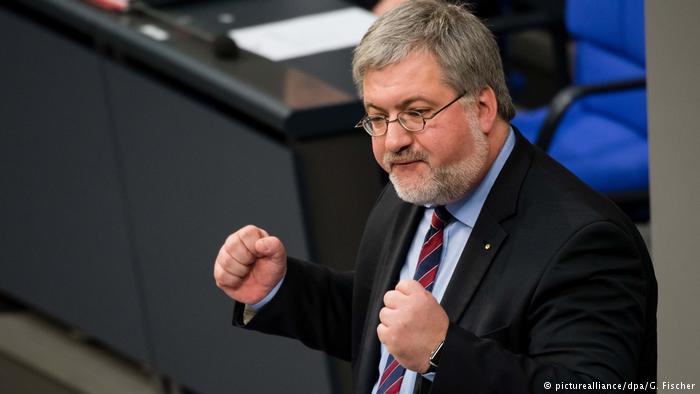 German deputy Stephan Albani, belonging to Chancellor Angela Merkel's CDU, declared yesterday in an interview with Deutsche Welle that Albania needs to work much harder in order to meet the criteria for the opening of accession negotiations:
The basic criteria have been determined: judicial reform, fighting corruption and organized crime need to be focused on. These problems need to be solved in Albania. If this isn't done that accession negotiations are getting further away rather than coming closer.

No time should be lost. According to me they don't work hard enough. EU needs to put pressure for this, and in the end also those Albanian politicians who have understood this need to take the over the baton of action. Otherwise it cannot be done.

For me a physicist and politician what counts are facts, I have told this also in a conversation with the Albanian ambassador. Facts not only on paper, but in their concrete implementation. On paper I see several things, but in implementation not so much.

I cannot manage to understand, for example, that the immunity of the former Minister of Interior has not been removed. We have done this I don't know how many times in the Bundestag. The immunity of a deputy is an important good, but on the other it is not a protection against a judicial procedure that aims at clarifying an issue. This is very important to secure the credibility of Albania on an international level.