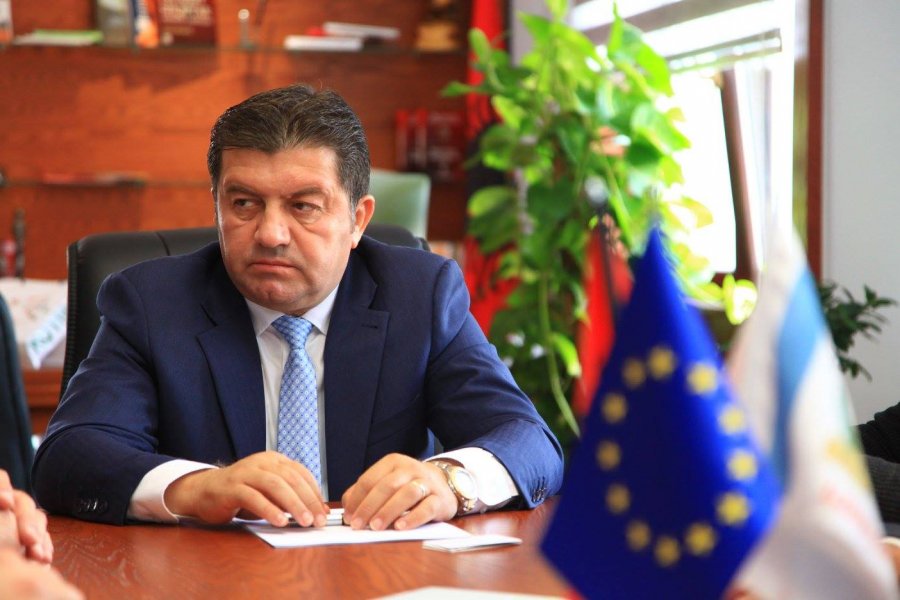 Last week, Lezha mayor Fran Frrokaj (PD) was arrested on the suspicion of illegally appropriating 285,000 sq.m. of seaside property in the Rëra e Hedhur area. The property was confiscated in September 2017. Frrokaj is accused of abuse of office and falsification of documents. Frrokaj was released from custody yesterday and is under house arrest.
The timing of the arrest and the accusation of Frrokaj comes at a peculiar moment, namely when the Prosecution Office, directed by an unconstitutional political appointment of the Rama government, has slowed down investigation into several PS officials, including former Minister of Interior Saimir Tahiri and Durrës Mayor Vangjush Dako, as key prosecutors in these cases have been removed. Cases similar to Frrokaj's, involving PS politicians, have not progressed.
At the same time, international diplomats such as US Ambassador Donald Lu are still eagerly waiting for "big fish" to get caught. The arrest of opposition politician Frrokaj seems therefore to come at a time when the government is in desperate need to serve some seafood.
At the same time, Frrokaj is accused of an illegal appropriation that is in fact very similar to a recent Decision of the Council of Ministers (VKM), published on March 13. As Reporter recently wrote, this VKM effectually halts all legalization processes of all private property along the entirety of the Albanian coast, with the aim of giving this land for development through "strategic investments."
The controversial law for strategic investments, which provides tax exemption and "special treatment" for investments above a certain monetary threshold, have mainly profited a very small group of oligarchs, who have now set their sights on seaside development. The government has given out construction permits, even though several of these projects violated previously existing property rights.
The recent VKM proposes therefore nothing but the dubious transfer of public property to private "investors" close to the government, which, combined with the recently proposed "vetting" of all coastline constructions, amounts to the same crime that Frrokaj is accused of: the simple grabbing of land.