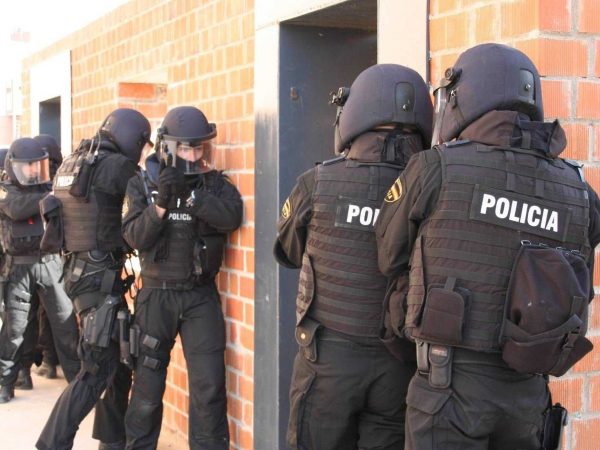 Eighteen members, some Albanian, of an international drug trafficking gang have been arrested by the Spanish and German police.
The arrested persons, citizens of Albania, Germany, Spain, Turkey, Serbia, Syria, and Croatia, stand accused of forming a well-structured gang whose activities included trafficking drugs, money laundering, attempted murder and assaulting police officers.
During the operation the police raided 16 of the gang's domiciles and confiscated a ton of cannabis, €212,000, guns, and vehicles.
The gang, operating in Spain and Germany, was under investigation since June 2017, when the Spanish police noticed Germans were buying large amounts of cannabis in Malaga and Granada, Spain.
After the first information exchange among the two police departments, 240 kg of vacuum-sealed cannabis were confiscated in Bremen. The shipment had arrived via truck from Malaga. One person was arrested during this operation.
The gang then began transporting cannabis in small amounts via the postal service. Police discovered six shipments made using this method, and arrested three persons in Germany.
After the above police strikes, the gang was fragmented into smaller cells operating in Malaga and Granada. During an operation to arrest a gang member in Granada, two Civil Guard agents were badly wounded. They were hit with a vehicle operated by a gang member attempting to escape arrest.