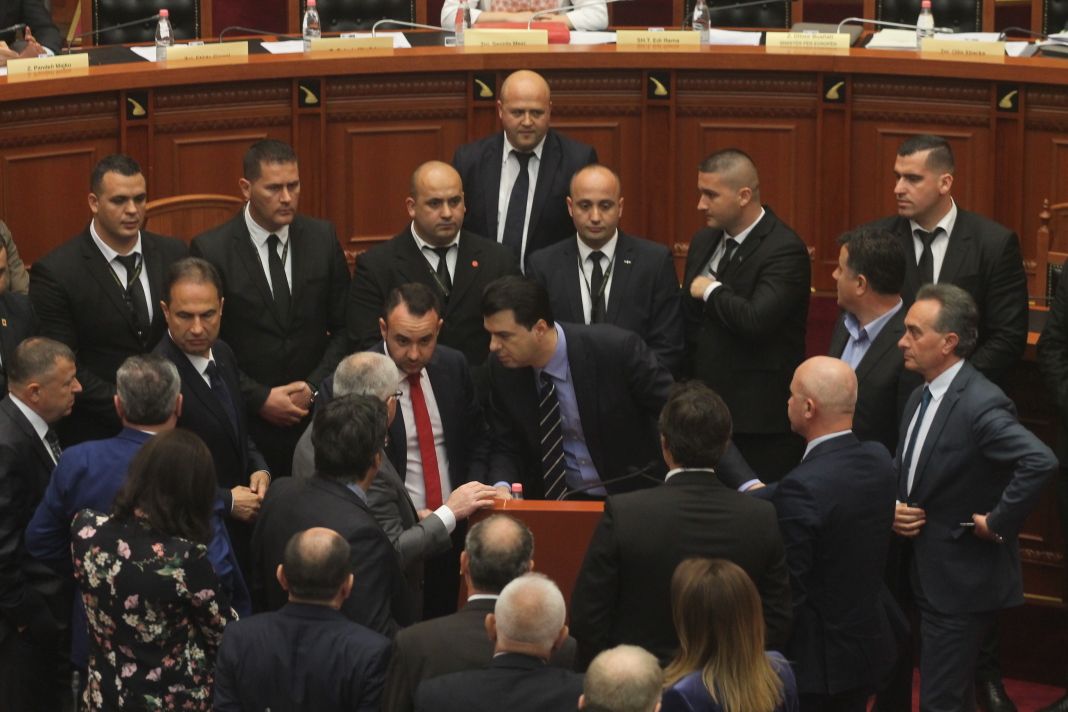 Today's parliamentary session was rife with tension. The Democratic Party (PD) and the Socialist Movement for Integration (LSI) demanded Prime Minister Edi Rama be expelled because of the words the latter spoke during the plenary session two weeks ago, in which he compared the Albanian people to impotent male genitalia – they would be unable to "rise up." Rama's comments had been one of the causes of the protests last Saturday against the Rruga e Kombit Highway tax in Kukës.
Following opposition leader Lulzim Basha's speech, opposition MPs blocked the pulpit in protest of the arrest of 11 Rruga e Kombit protesters, last Friday. They threw wads of paper and bottles at the Prime Minister. Democrat MP Flamur Noka threw flour at Rama. Minister of Foreign Affairs Ditmir Bushati threw water at Basha.
Speaker of Parliament Gramoz Ruçi expelled MPs Salianji, Noka, and Balliu from the session. No similar disciplinary measure was taken against Bushati.
Despite the disruption of the session, majority MPs proceeded to vote on all the laws on the schedule for the day.