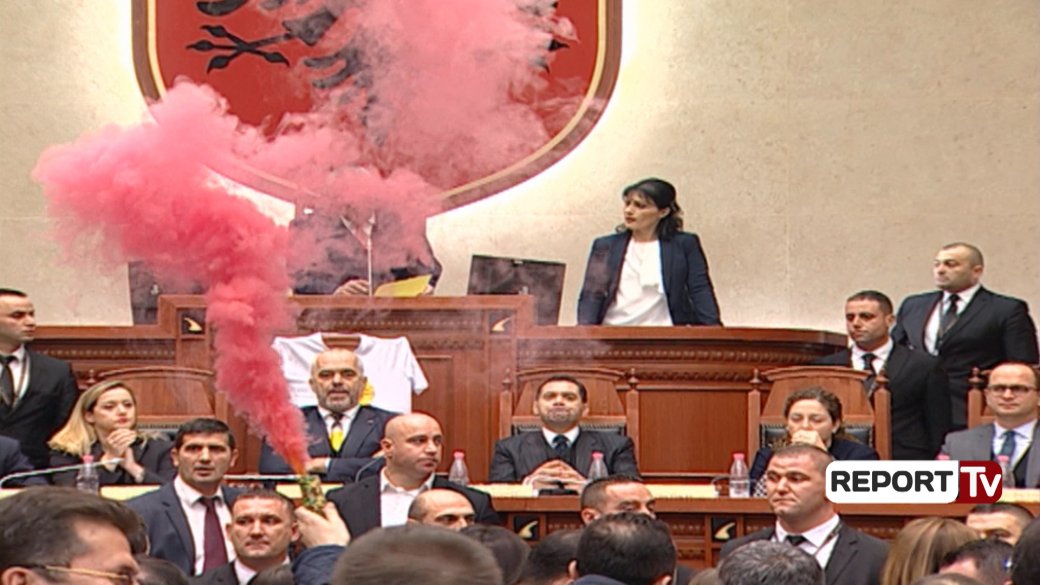 Freedom House has openly criticized the unilateral election of Temporary General Prosecutor Arta Marku, who was elected exclusively by the Socialist majority with the full support of American ambassador Donald Lu and EU Ambassador Romana Vlahutin, as a step backwards in the fight against corruption in Albania.
In its 2017 report on the state of Albania's democracy, Freedom House, an American Department of State-funded independent watchdog organization concerning itself with democracy and human rights, judged Marku's election through a simple majority of the Socialist Party, as a blow to the Prosecution's credibility and independence, "especially in light of the ongoing investigation of former Interior Minister Saimir Tahiri."
The anticorruption effort received another blow with the election, in Albania's parliament, of Arta Marku as temporary General Prosecutor through a simple majority involving only the votes of the ruling socialist party. This further undermined the independence and credibility of the prosecution in the sensitive Tahiri investigation.
This is the first time an international organization condemns Arta Marku's election and openly opposes the stance of EURALIUS and OPDAT, whose legal opinion was used by the government to justify the unconstitutional election of Marku.
The Freedom House report also elaborates on the legal situation that made it possible for the Socialist majority to elect a Temporary General Prosecutor through a simple majority:
The absence of the [High Council of Prosecution] gave rise to a serious political and legal impasse after the five year mandate of the general prosecutor Adriatik Llalla expired on December 7, given the HCP's responsibility for appointing the new General Prosecutor. This led to the election of a temporary General Prosecutor, Arta Marku, by the ruling Socialist Party through a simple parliamentary majority that was fiercely contested by the opposition parties in parliament. According to the opposition parties, however, the procedure violated the spirit and the letter of the Article 148a of the constitution, which requires a three-fifths majority of the votes in parliament for the election of a General Prosecutor.
Exit has previously covered the legal infractions that took place during Marku's election here and here.