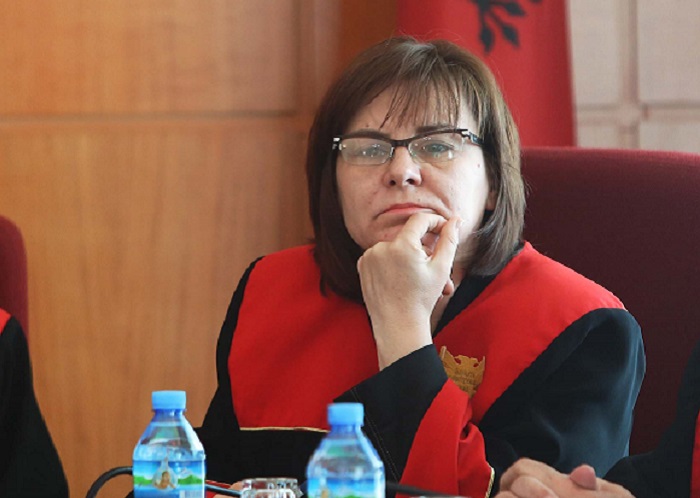 The Independent Qualification Commission (KPK) has pushed back the announcement of the decision concerning Constitutional Court judge Altina Xhoxhaj by a week. The decision about whether or not Xhoxhaj has been successfully vetted will now be announced on May 7.
This postponement came as a result of additional documentation filed by the judge justifying her wealth.
Judge Altina Xhoxhaj's KPK hearing took place on Monday. At the conclusion of the hearing KPK announced that Xhoxhaj's wealth declarations were inconsistent and failed to justify the judge's assets. After the hearing, National Ombudsman Erinda Ballanca openly declared her support for Xhoxhaj.
Xhoxhaj then supplied the commission with additional documents that KPK will review during the following days.
Xhoxhaj began her career in 1995 as a judge in the Court of Tirana. From 2006 to 2010, she was a member of the High Council of Justice (KLD). Since 2010, she has served as a judge of the Constitutional Court.
Altina Xhoxhaj, also a candidate for the Council of Judicial Nominations and the European Court of Human Rights, is the fourth Constitutional judge to be vetted.
Constitutional judge Fatos Lulo failed the vetting process as a result of not being able to justify his assets, while judge Besnik Imeraj resigned before the investigation into him started.
Vitore Tusha remains the sole constitutional judge to successfully undergo vetting and continue exercising her profession, to date.