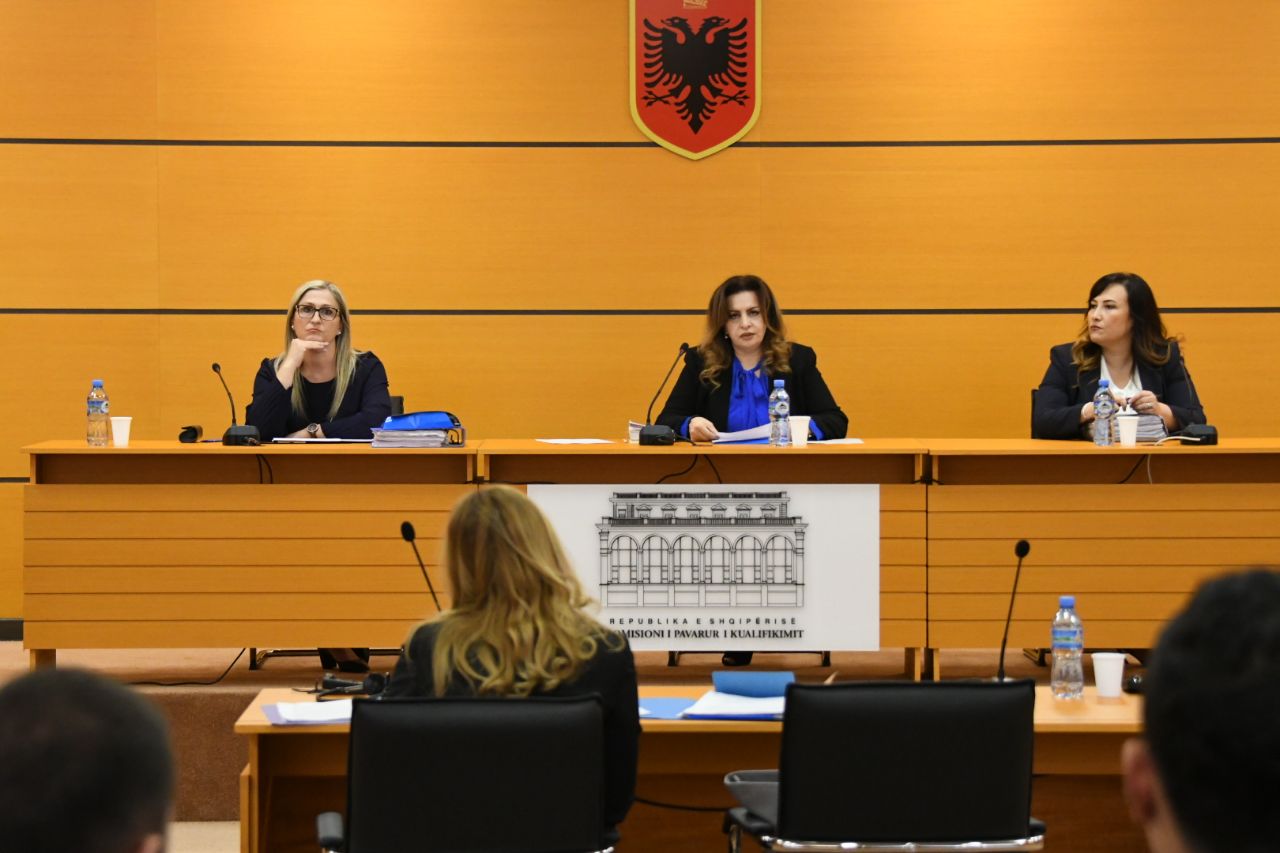 It seems prosecutor Fatjona Memçaj's declaration of wealth does not oppose any significant issues, according to the vetting process.
Yesterday, the Independent Qualification Commission (KPK) held a hearing with Memçaj and reported that the prosecutor's wealth has been accrued legally, and that she has not attempted to conceal her wealth.
KPK member Roland Ilia stated at the conclusion of the hearing:
The prosecutor has not concealed her wealth, nor has she filed a fake declaration. The KPK investigation confirmed the authenticity and accuracy of the declarations. Concerning her figure, the Directorate of the Security of Classified Information (DSIK) reported that the prosecutor is fit to continue serving in her current position.
Memçaj did not oppose any of the KPK's findings and, ultimately, requested she be reaffirmed in her position.
The final KPK announcement on Memçaj will be made public on May 3.
If KPK decides Memçaj will successfully pass her vetting, she will be the first prosecutor to do so. Shkodra Appeals Court prosecutor, Besa Nikëhasani, was dismissed by KPK for being unable to justify her wealth.
Fatjona Memçaj began her career in 2003 as a prosecutor in Tirana. She was then appointed director for the Presidential Legal Coordination department, a position she held from 2007 to 2012. She has been a prosecutor in the Tirana Appeals Court since 2013.
Memçaj is part of a priority vetting list as a candidate for the Justice Appointments Council (KED).