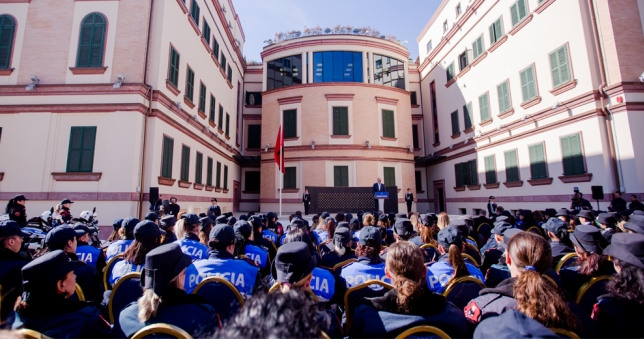 Approximately 500 State Police employees out of a total of 13 thousand have resigned five days before the deadline to file self-declaration documentation.
These data were made public by the State Police Employees Labor Union, who believes the remaining five days will also be accompanied with more resignations. According to the statements of the Union's leaders, the resignations come about as a result of the complicated process of filling out the self-declaration form and insufficient time.
Police employees have stated that it is difficult to gather all the necessary documentation to justify the wealth they have accrued throughout their work years within the time window provided by the Ministry.
In several interviews, the Vice Minister of Interior Affairs has declared that no documentation is needed for outside income up to 1.5 million lekë, but Police employees claim that no such official directive has been given, so they continue gathering their documentation.
The deadline to file self-declaration forms and accompanying documentation is May 7.
The State Police vetting was proposed by Minister of Interior Affairs, Fatmir Xhafaj, in October 2017, and the law providing the ways in which it would be executed was approved by the parliament in March 2018.