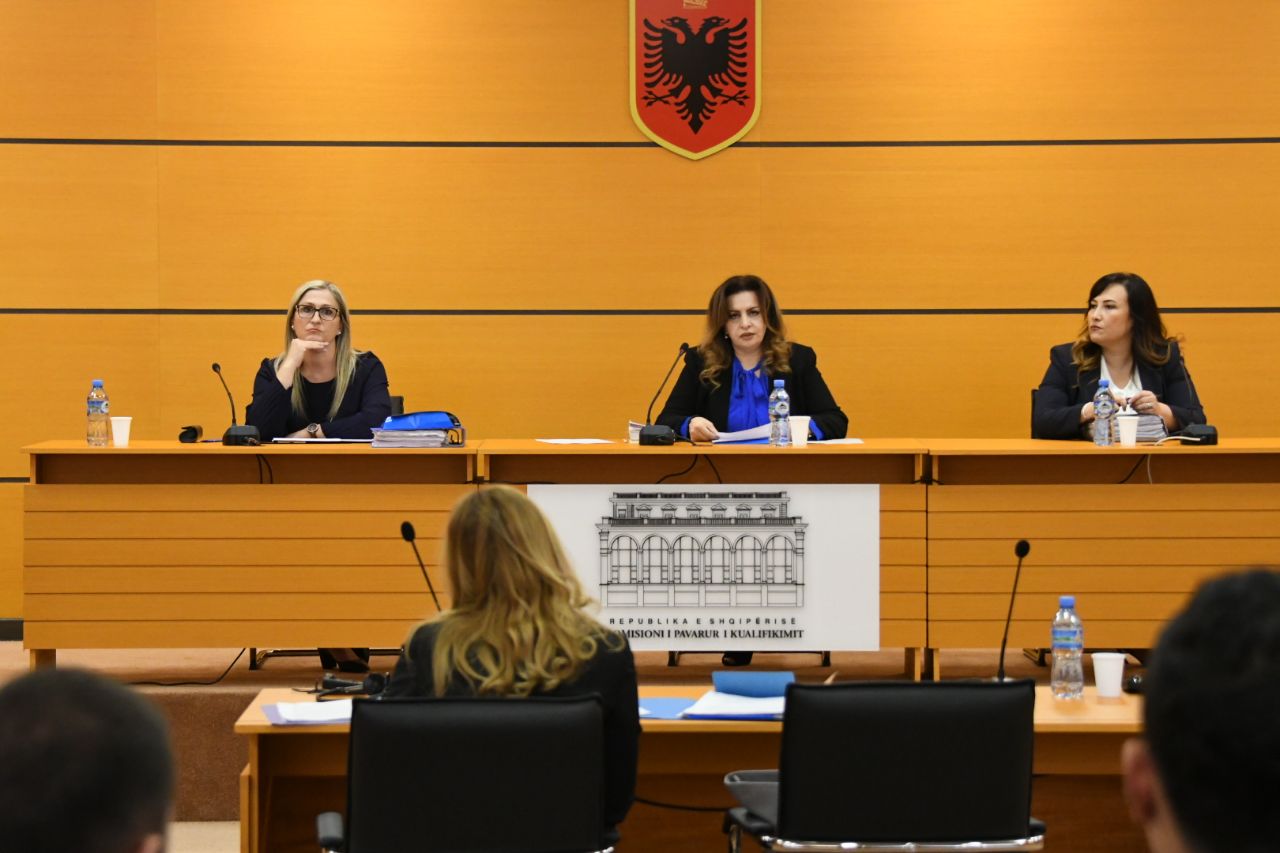 Constitutional Court judge Fatmir Hoxha seems to have no irregularities in his wealth declarations and is going to be reconfirmed in his current position.
The Independent Qualification Commission (KPK), which held hearing today with Hoxha's attorney, as the judge himself was not present, reported that Hoxha's wealth has been accumulated through legal means and it did not find any instances of fake declarations or concealment of wealth.
At the conclusion of the hearing, spokesperson Alma Faskaj declared:
Regarding Hoxha's wealth, the High Inspectorate of the Declaration and Audit of Assets and Conflict of Interest (ILDKPKI) has concluded that the declaration is accurate. Fatmir Hoxha did not file a fake declaration and did not conceal his wealth. He owns a domicile, a two bedroom apartment in Tirana, valued at €140,450.

Regarding his person, the National Security Agency (DSIK) has determined that he is fit to continue his duties.

Regarding his professional review, the High Judicial Council (KLD) has determined that his judiciary and constitutional abilities are also fit.
The decision regarding whether or not Hoxha will be reconfirmed in his position will be taken on May 10.
Hoxha has been part of the Constitutional Court since 2011, while, before that, he was the head of the Appeals Court.
Fatmir Hoxha is the fifth Constitutional Court judge to face KPK. To date, only Vitore Tusha has managed to successfully pass the vetting process. Besnik Imeraj resigned, but KPK transferred his file to the Prosecution Office. Fatos Lulo and Altina Xhoxhaj were dismissed for being unable to justify their wealth.
Following Xhoxhaj's dismissal, the Constitutional Court now lacks a quorum, and is, consequentially, unable to hold any hearings or take any decisions.