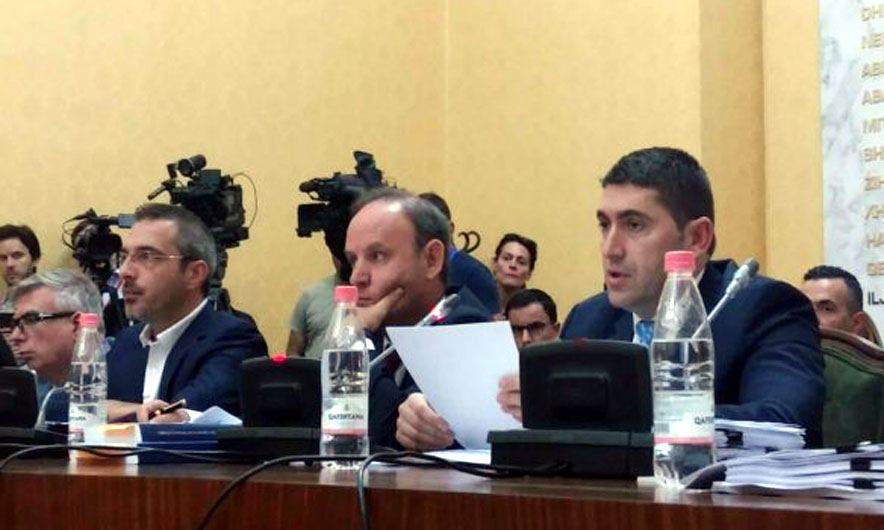 Today Temporary General Prosecutor Arta Marku dismissed Serious Crimes Prosecutor Besim Hajdarmataj without giving any formal reason. Donika Prela, previously the head of the Durrës Prosecution Office, has been appointed in Hajdarmataj's place.
Besim Hajdarmataj has been the main prosecutor in the investigation into former Minister of Interior Affairs Saimir Tahiri. Hajdarmataj signed the Prosecution request asking the parliament to lift Tahiri's immunity to allow for his arrest, a request which was blocked by the Socialist majority in Parliament.
A possible dismissal of prosecutor Hajdarmataj had already been predicted by the media, seeing as the main dossier he was investigating was that of Tahiri, whose immunity has been lifted since last week when he resigned as MP. It was to be expected that Marku, who was nominated unconstitutionally by Rama's government, would seek to nominate a prosecutor on the case that was more favorable to the government.
This is not the first time Marku intervenes in the Tahiri case. The Temporary General Prosecutor also allowed the extradition of Nazer Seiti, the only member of the Habilaj gang who was arrested and was being prosecuted in Albania, to Italy. Later Marku admitted that his extradition was in contradiction with the law.
According to the Constitution, Marku is not allowed to implement any organizational changes in the Prosecution Office, which is the purview of the High Prosecutorial Council (KLP).