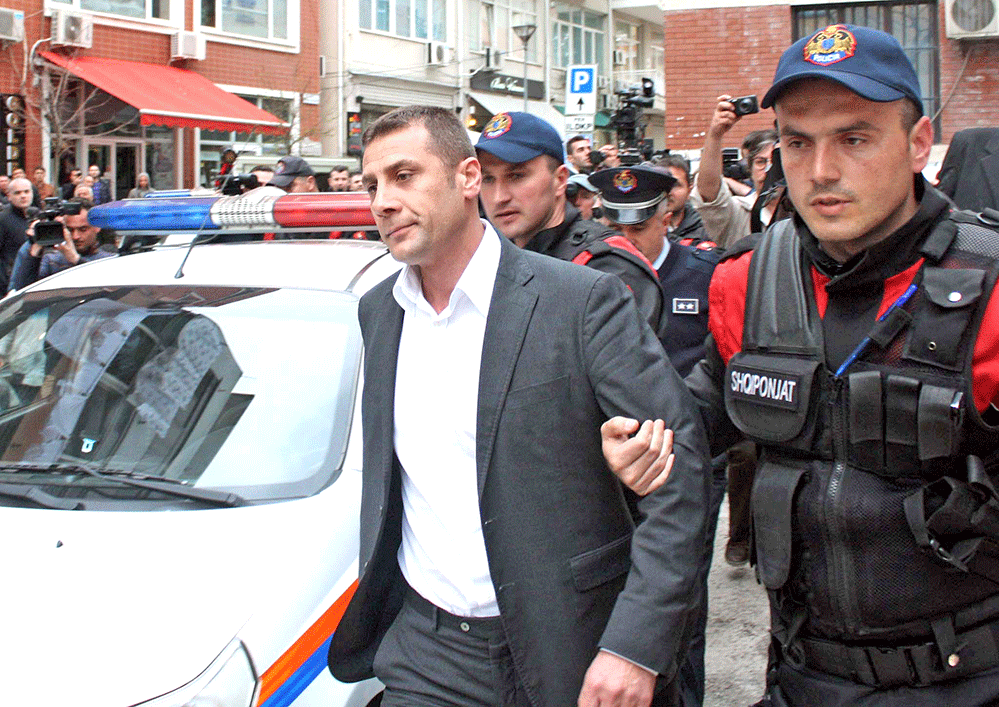 Yesterday the Court of Fier released former MP Mark Frroku.
Frroku, convicted of hiding assets, money laundering, and illegal construction, and sentenced to 7 years and 6 months in jail, still had about a year and a half of his sentence to complete, but, today, the Court decided to pardon him.
Mark Frroku was sentenced in April 2017 by the Court of First Instance of Tirana. The Appeals Court of Tirana lowered Frroku's sentence to 6 years in January 2018, and, today, the Court of Fier decided to release him. The Court based its decision on "special considerations" that were not made public.
Mark Frroku was arrested in early 2016. In December 2015, facing strong accusations, he resigned from his position as leader of the Christian Democratic Party (PKD) and as MP, leaving himself open to legal prosecution.
Frroku has also been accused of something the Albanian courts weren't able to prove: the intentional murder of an Albanian in Brussels in 1999, following a clash of criminal gangs that controlled a prostitution network. Based on this charge, the prosecution demanded a 17 year prison sentence, but the Serious Crime Court dismissed the charge for lack of sufficient evidence.
By decree of the Court, Mark Frroku's assets have been confiscated in summer 2016. In total, seven apartment in Tirana, Shëngjin, and Orikum, two shops, two garages, and a plot of land, have been confiscated.