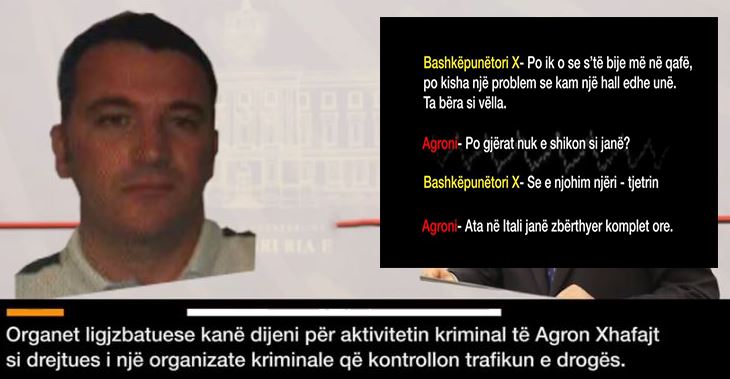 The brother of Minister of Interior Affairs Fatmir Xhafaj, Agron Xhafaj has filed a lawsuit at the Prosecution Office against Democrat MPs Alibeaj and Salianji, as well as legal counsel Gazmend Bardhi for falsely reporting a crime.
Via a a criminal lawsuit at the Tirana Prosecution Office, Agron Xhafaj, now known as Geron, requested that the prosecution investigate the three opposition representatives that published a wiretap showing that Agron Xhafaj continues to be involved in drug trafficking, yesterday.
According to Xhafaj, MPs Alibeaj, Salianji and Bardhi have falsely reported a crime, per article 305 of the Albanian Criminal Code.
The Interior Minister's brother claims that he is not one of the people that can be heard in the recording, and that the recording has been faked by the opposition.
According to the Democratic Party, the two people in the wiretap recording, who speak of organizing a "cannabis trip," are Agron Xhafaj and one of his former collaborators, who was released from jail in Italy, where he had been convicted for being a member of Xhafaj's gang, and had returned to Albania.
PD's wiretaps have been handed over to the Prosecution Office in order to confirm their authenticity.