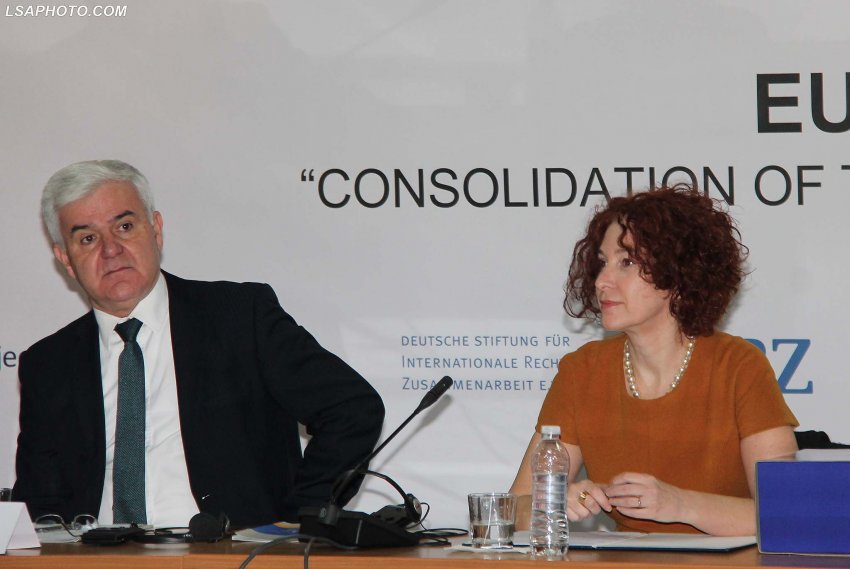 Today, EU ambassador Romana Vlahutin declared that the amendment of article 491 of the Criminal Procedure Code (KPK) is in compliance to European standards.
In an interview with Voice of America, Vlahutin stated:
Article 461/f of the Criminal Procedure Code provides that when a person has been tried and convicted in absentia, they are allowed a review of the case by the Court, in their presence.

This measure complies to European standards as defined by the European Court of Human Rights, the European Convention on Extradition, and the European Arrest Warrant framework decision.

The Code provides that Albania may execute a foreign criminal conviction even if the extradition request is non-admissible per article 491/f of the Code.

Several different versions of article 491/f of the Criminal Procedure Code have been considered by the Working Group for the Review of the Criminal Procedure Code – that also included Euralius – until the amendments to the Code were approved on March 30 2017.

The core of all these versions remained unchanged during the discussions, the final version of article 491/f included.
Public scrutiny has once again turned towards the amendments to the Criminal Procedure Code, made in March 2017, as the Democratic Party claims that Minister of Interior Affairs Fatmir Xhafaj amended the Code in order to spare his brother from being extradited to Italy.
It is unclear why Ambassador Vlahutin felt called upon to defend Albanian legislation. Even if KPK art. 491 complies with European standards, it appears that the legislative procedure through which the amendment was approved was unlawful.