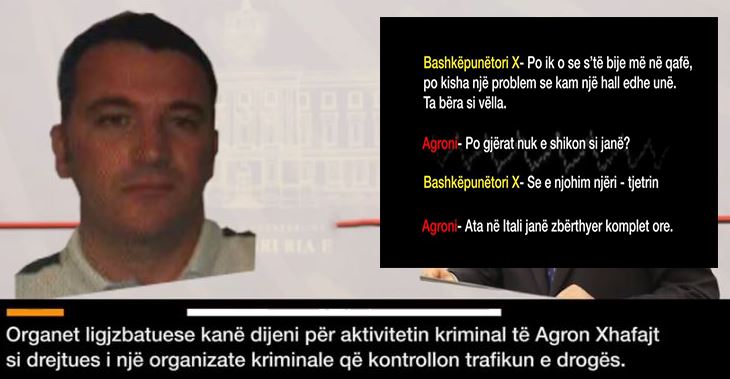 Yesterday Agron (Geron) Xhafaj declared that he will turn himself in over to the Italian police in order to carry out his the sentence he received from the Italian courts in 2012. Xhafaj's decision will now allow the Albanian police to arrest him.
Via an open letter, Agron Xhafaj stated that "[he] will go to the Italian law authorities himself so they can execute the [his] criminal sentence." Among other things, Agron Xhafaj admitted to being aware of his trial and sentencing in Italy:
I have not avoided my investigation and trial, on the contrary, I have done all that I could to be present in Italy during both the investigation and the trial. All my attempts to do so are fully documented.
However, his extradition needs to be done per the procedures outlined by the law, which means that the Italian authorities must file an official extradition request to the Albanian authorities. The request will then be appraised by the Albanian Ministry of Justice and the Court, which will approve the extradition.
As Exit has explained before, Agron Xhafaj's name has never been included in neither Italy's, nor Interpol's lists of wanted persons.
Furthermore, to date, Italy never presented Albania with a formal request for Xhafaj's extradition, even though it has done so for all the other members of the gang Xhafaj was affiliated with, who were sentenced in Italy.
It remains the duty of Italy, if not partially of Albania, to clear up the fact that a person convicted by the Italian courts has not been included in the list of wanted persons. Interpol has not been alerted of his wanted status, and his imprisonment has not been pursued.
Regarding the wiretap recordings published two days ago by the Democratic Party, Agron Xhafaj stated:
I have declared and explained for the Prosecution Office that the published audio and image recordings are fake, and have been made public in the media in order to blackmail and pressure me and my brother, Minister of Interior Affairs.