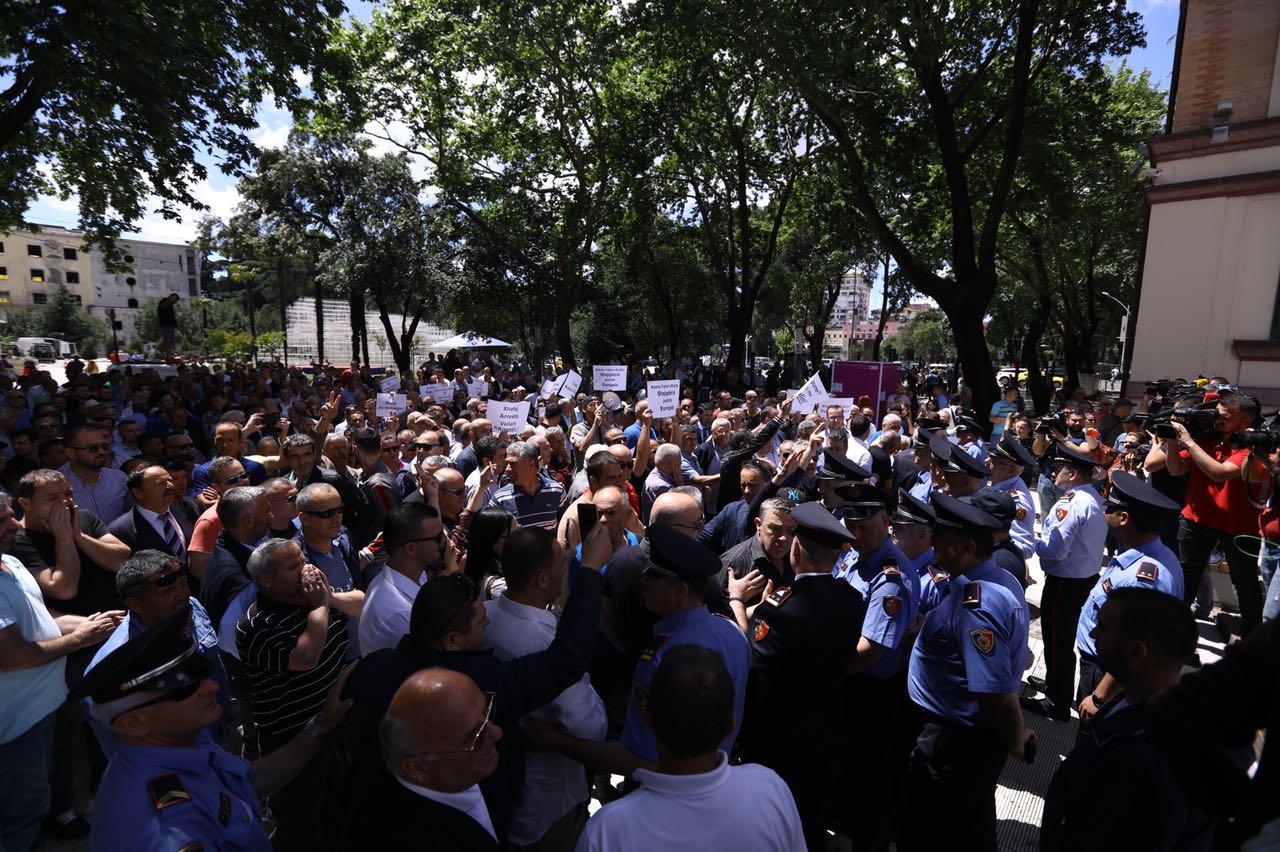 Yesterday the Democratic Party demanded the resignation of Minister of Interior Affairs Fatmir Xhafaj by protesting in front of the Ministry of Interior Affairs.
Hundreds of opposition supporters, including many young people, demanded Xhafaj's departure from office, as the latter's brother has not only been sentenced by the Italian courts of drug trafficking, but continues his criminal activities from Albania, as demonstrated in a wiretap recording published two days ago.
Furthermore, the protesters accused Xhafaj of protecting his brother from extradition and prison by interfering and falsifying the amendment of article 431 of the Criminal Procedure Code.
Despite the many continuous accusations from the opposition, Prime Minister Rama today came to the defense of Xhafaj stating that he is in no way to be held morally or legally responsible for his brother's actions.