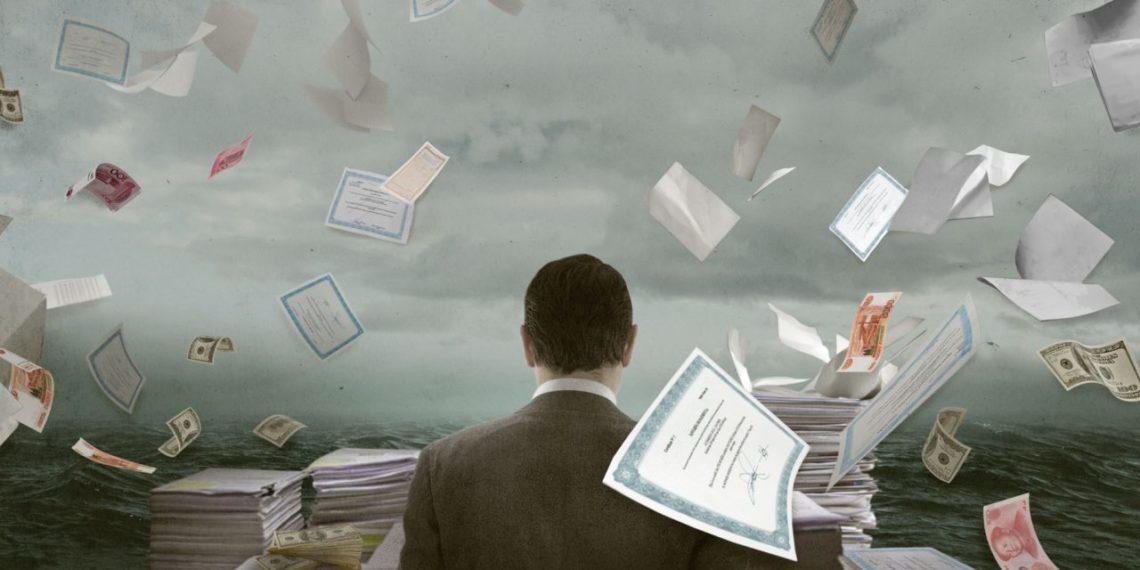 An investigation launched into the wealth of prosecutor Ornela Rrumbullaku, who is responsible for some of the Durrës Prosecution Office's most important cases, revealed a possibly massive money laundering scheme. At the center of this scheme, according to data acquired by Lajme.al, is the prosecutor's husband, businessman Alban Mësonjësi. It seems he has been responsible for the entry into the Albanian financial market of at least four companies listed on the international blacklist that came out of the Panama Papers scandal.
Prosecutor Ornela Rrumbullaku was appointed to the Durrës Prosecution Office after Arta Marku was appointed as Temporary General Prosecutor, in mid December 2017. Rrumbullaku came under media scrutiny as she was appointed to two of the cases closely involving Marku: the investigation into the illegal extradition of Nazer Seitaj, considered the financier of the Habilaj drug trafficking gang, and the investigation into the wealth of prosecutors Rovena Gashi and Dritan Gina, who had legal and institutional clashes with Marku.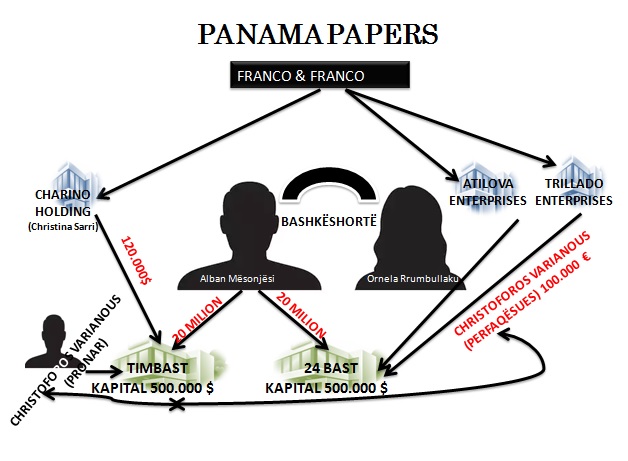 Rrumbullaku did not have a particularly significant public presence. When she was appointed to the above cases, the media had difficulties even finding a picture of her. However, a closer look revealed that her husband has close financial ties to some important exponents of Albanian politics, as well as to a few offshore companies registered in Panama and Cyprus, whose names had come up in the international financial scandal known as the Panama Papers.
Lajme.al initially discovered that Alban Mësonjësi, Rrumbullaku's husband, was a partner in the Saranda-based private detention center "Instituti Privat i Vuajtjes së Dënimit Sarandë" along with Adriatik Selami, the brother of former  LSI MP Shkëlqim Selami, who was dismissed as a result of the decriminalization law.
Mësonjësi's business partner Selami had owned a joint business with another former convicted MP, Mark Frroku, and Ervin Cenollari, known as a close friend of former Minister of Interior Affairs Saimir Tahiri, who is currently under house arrest and stands accused of corruption and collaboration with the drug trafficking Habilaj gang.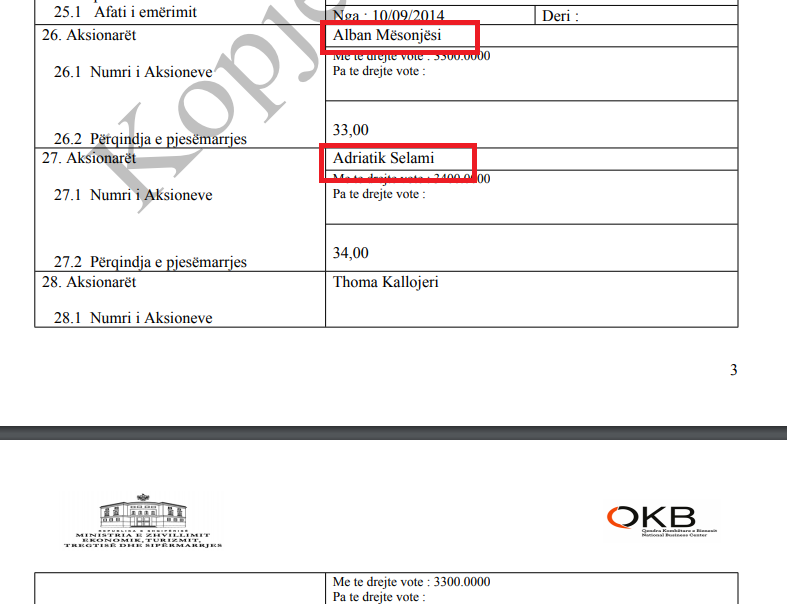 Investigating public records, Lajme.al unearthed Mësonjësi's connections to several offshore companies involved in the Panama Papers scandal. The rest of the investigation constitutes the first, most comprehensive Albanian investigative journalistic piece regarding Albania's connection to the international Panama Papers scandal.
In 2015, Alban Mësonjësi registered two betting companies, Timbast in January, and 24Bast in April, at the National Registration Center (QKR). The prosecutor's husband is the main partner and CEO of both companies, with 40% of the seed money, which also have the same headquarters address. According to the documentation filed with the QKR, Mësonjësi registered both companies with a 20 million lekë starting capital.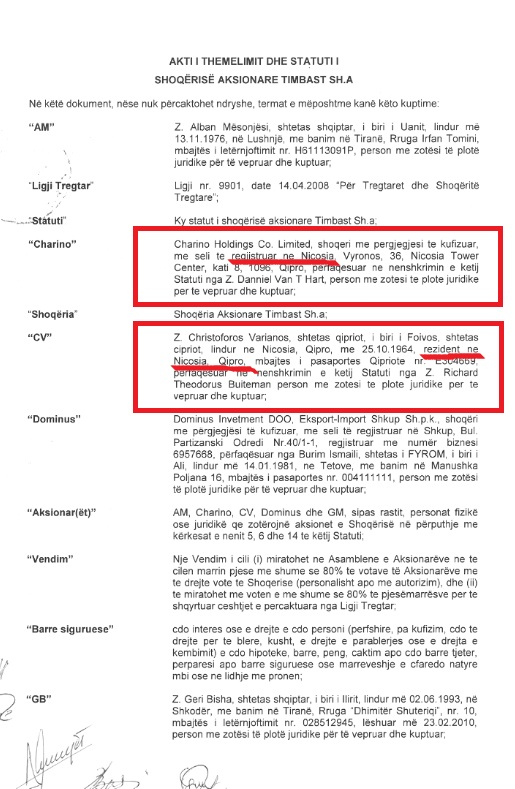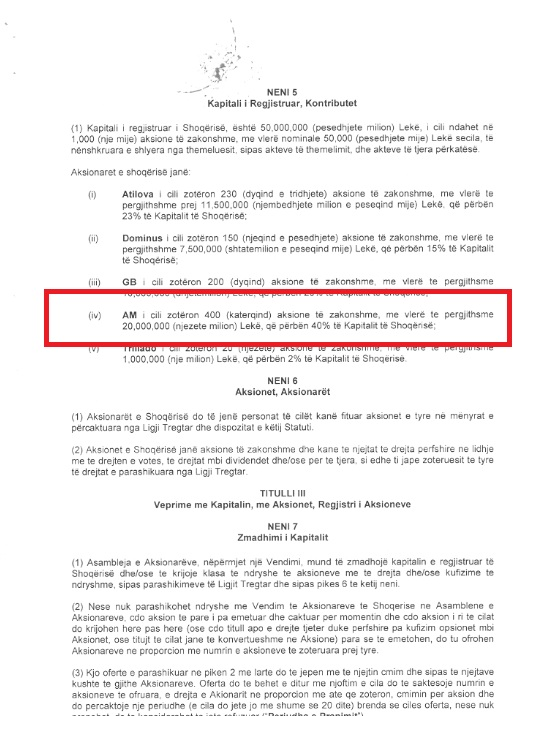 Other important partners in both companies consist of 4 foreign companies, two of them headquartered in Panama, and two in Cyprus, both countries known for being tax havens. All four of these offshore companies turned out to be involved in the Panama Papers scandal.
The other partners in the company 24Bast are Panama-registered companies Trillado Enterprises and Atilova Enterprises. According to an investigation by Greek lobbystas.gr, both of these companies are subsidiaries of the Panama-registered but Cypriot-owned Franco & Franco. The latter, according to the Greek media outlet, is an important player in the Panama Papers scandal. It has created over 270 shell companies, two of which are Alban Mësonjësi's partners, Trillado and Atilova.
Shortly before 24Bast was registered at the QKR, Trillado transferred €100,000 to Mësonjësi's account, with a note saying "for startup capital."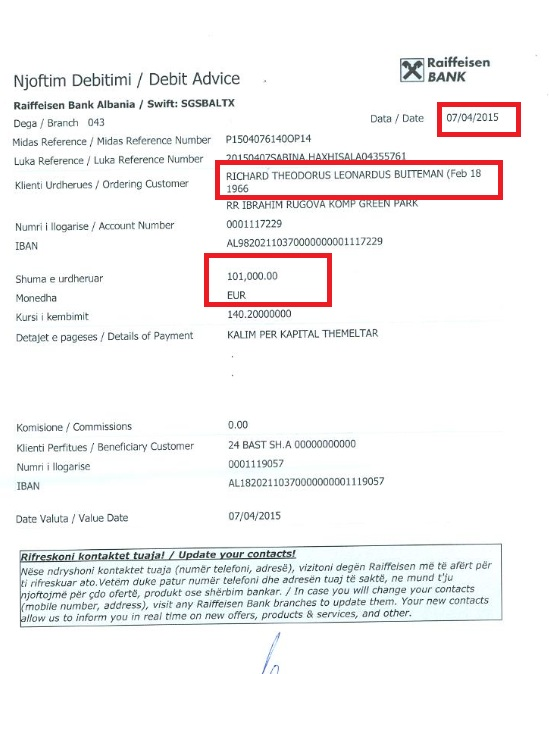 24Bast has not had any financial activity since its creation, even though it retains an "active" status. 24Bast only filed its 2015 balance sheet at QKR. In it, all sections are marked as "zero." Therefore the company had no activity. What raises doubt is the fact that, in its yearly balances, the company's seed money, which reaches $500,000, is nowhere to be found. The same can be said for the €100,000 Trillado sent Alban Mësonjësi.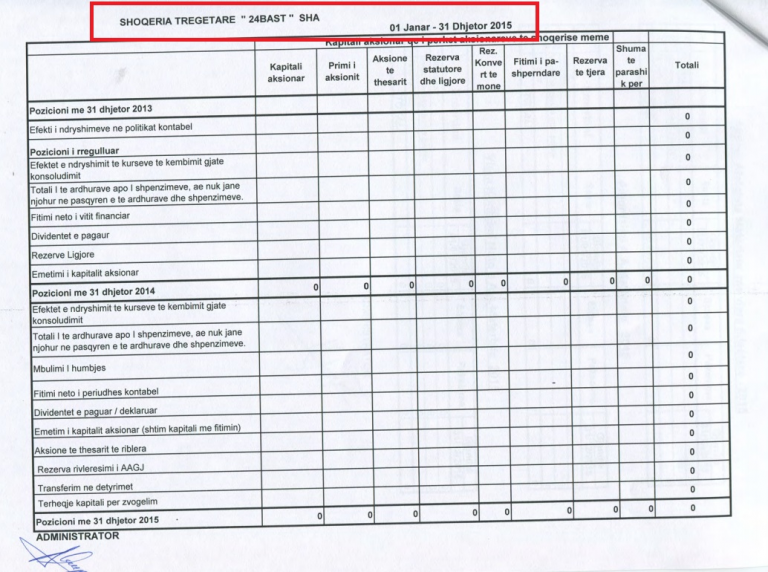 After filing the yearly balance sheets for 2015, CEO Alban Mësonjësi resigned from his position in April 2016.
An almost identical series of events took place with Mësonjësi's second betting company, Timbast, created in January 2015. The other two partners were two Cypriot companies, Charino Holding Co. Ltd. and Christoforus Varianous. For the creation of Timbast, Charino Holding transferred $125,000 to Mësonjësi's account, with a note saying "for startup capital." Timbast, too, remains "active" even as its activity seems to be nonexistent.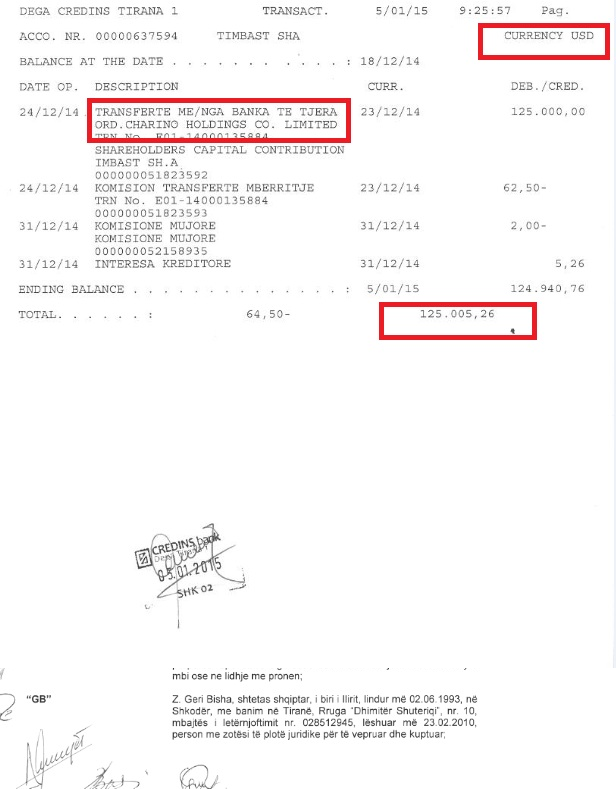 In its 2015 yearly balances, Timbast also put "zero" in every section. Once again, the balance sheets do not contain any mention of its nearly $500,000 starting capital. Charino Holding's transfer of $125,000 is also absent. Similar to 24Bast's case, CEO Alban Mësonjësi resigns from Timbast, on the same day, April 25, 2016. Therefore, this case also raises strong doubts regarding the legitimacy of this business, leaving one to suspect that it may have been used to launder money.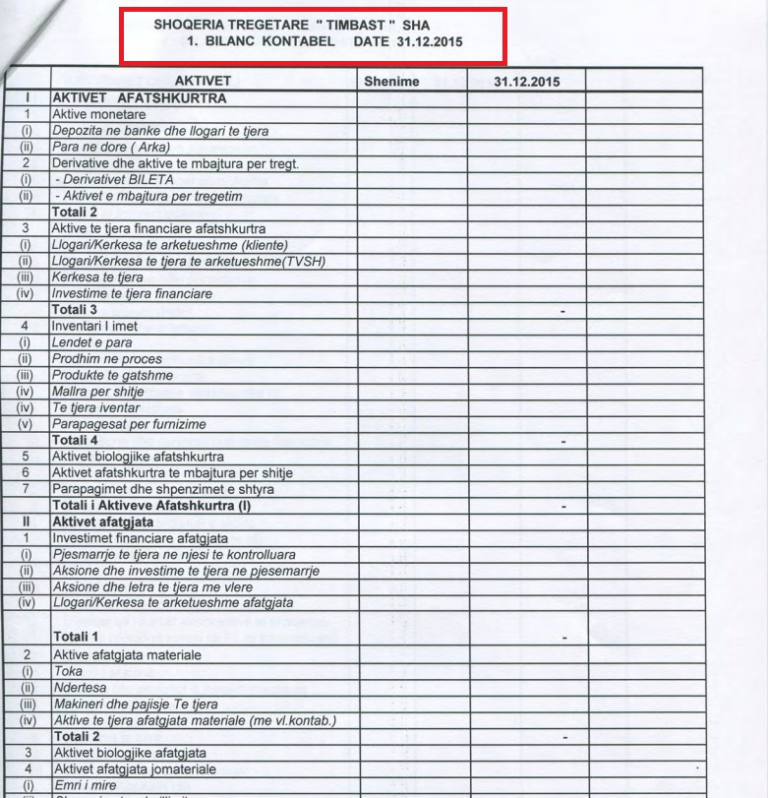 These doubts became firmer upon our discovery that Timbast's foreign partners, Charino Holding Co. Ltd. and Christoforus Varianous, have several ties to the two other Panamanian companies that joined Mësonjësi in creating 24Bast.
According to lobbystas.gr, the parent company Franco & Franco created several companies that mentioned, in their documentation, the name of the Greek-Cypriot Christina Sarri. Her name, according to the Greek news outlet, could be found in the documentation of the companies Trillado Enterprises and Atilova Enterprises, co-owners of the Albanian 24Bast.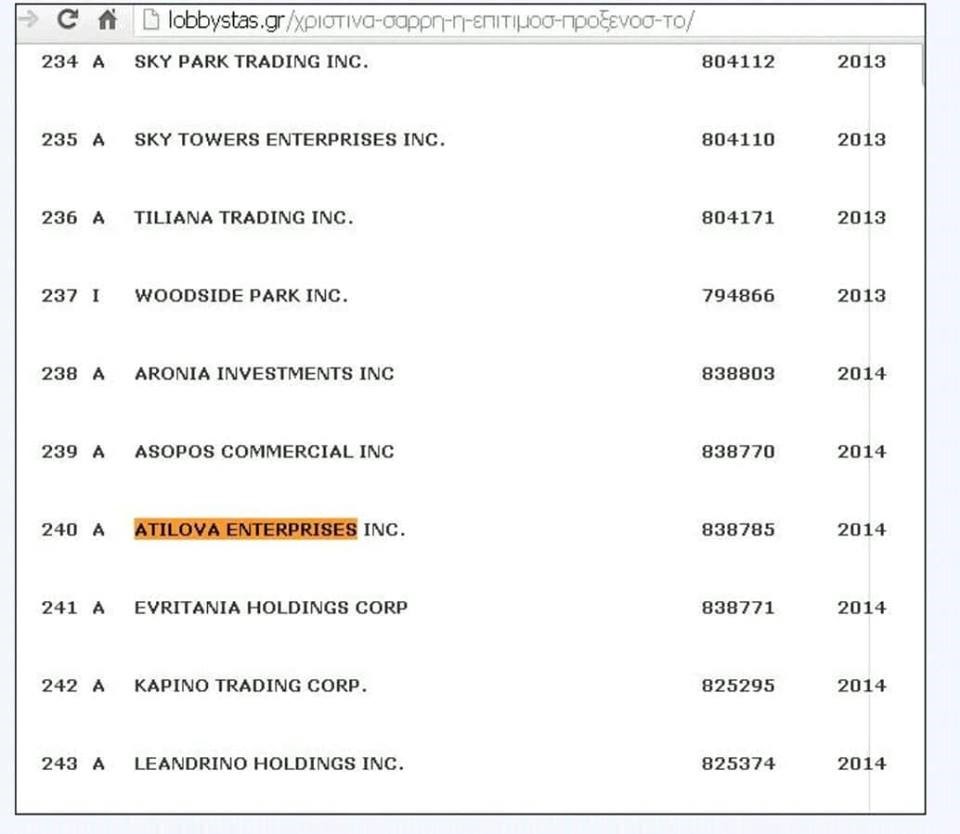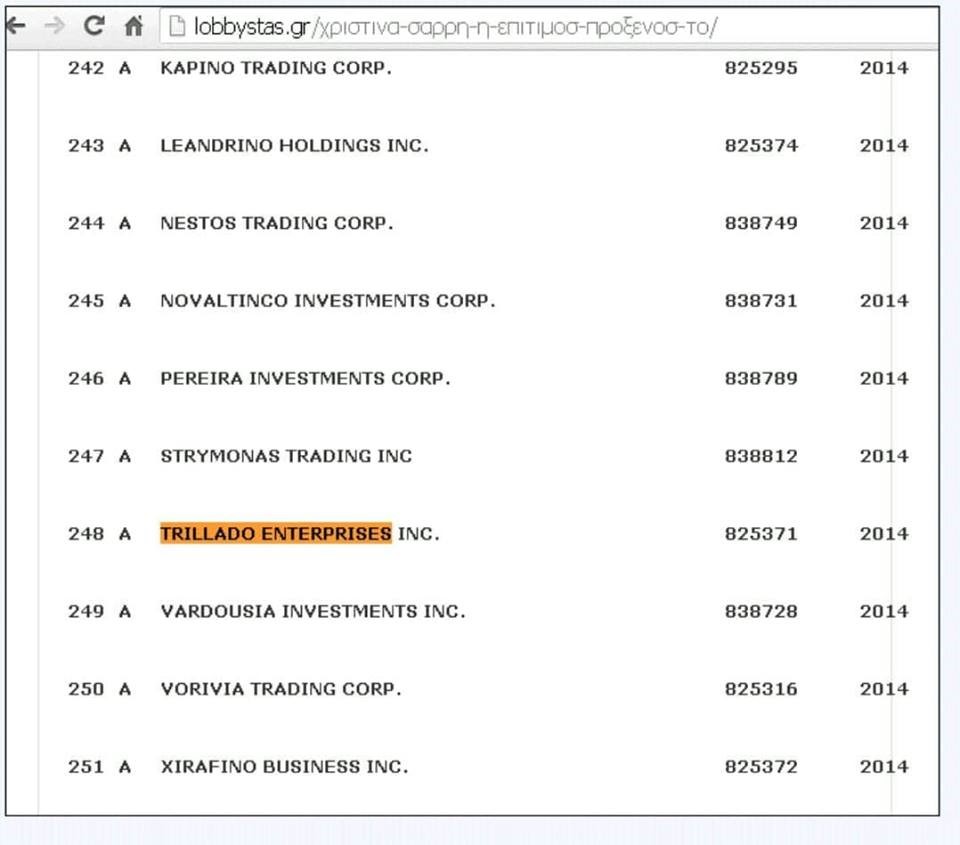 Meanwhile, records show that Christina Sarri is registered as secretary general of Charino Holding Co. Ltd. as well. Furthermore, Cypriot businessman Christoforus Varianous, a Timbast partner, is also the official representative of Trillado Enterprises in the company's contract with Alban Mësonjësi for 24Bast.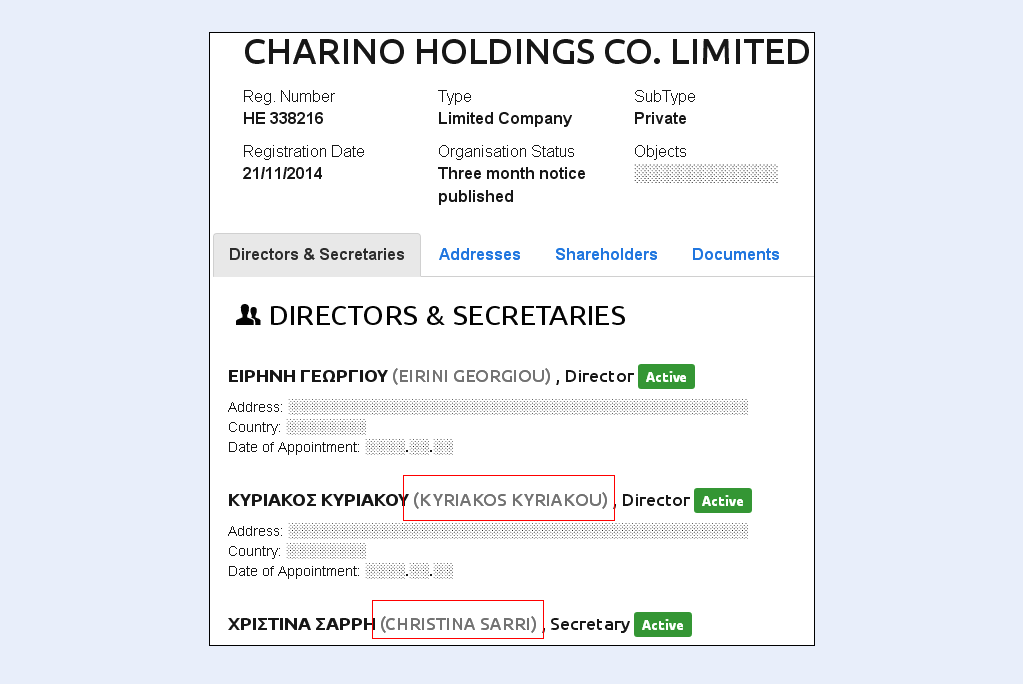 Simply put, Alban Mësonjësi created two betting companies with 4 offshore companies that are tied to each other, and were all embroiled in the Panama Papers scandal. Many of Timbast's and 24Bast's actions strongly suggest that they have been used for a money laundering scheme.
Both companies, Timbast and 24Bast, declare that they invested as startup capital, $500,000 each, or $1 million in total. Both companies have the same Tirana address. Both have as their main partner Alban Mësonjësi, with 40% of the startup capital, which is 20 million lekë for each. Both companies have the same CEO, Alban Mësonjësi.
For both companies, the offshore partners transferred money to CEO Alban Mësonjësi's account with a total value of €220,000. Both companies do not have any financial activity, and, in the end-of-year balances they filed at QKR, all the sectors were "zero." Meanwhile, following the filing of the balance sheets, the CEO of both these companies, Alban Mësonjësi, resigns from both on the same day, April 25, 2016.
According to documentation filed at the QKR, Alban Mësonjësi declared that he invested a total of 40 million lekë, or €340,000, in these companies. In Timbast and 24Bast, Mësonjësi is represented as an individual, which implies that the 40 million he invested as startup capital for these companies were personally owned by him.
Meanwhile, at the same time that Mësonjësi declares that he apparently is quite well-off financially, his wife, prosecutor Ornela Rrumbullaku, declared at the High Inspectorate of the Declaration and Audit of Assets and Conflict of Interest (ILDKPKI) that she had taken out a consumer loan valued at approximately €48,000.
The loan Rrumbullaku took out leads one to believe that her husband, Alban Mësonjësi, did not have the true financial means to invest 40 million lekë in the companies Timbast and 24Bast. The whole thing thus appears to be a money laundering scheme, valued at at least $1 million, the combined seed money for Timbast and 24Bast.
This article first appeared on Lajme.al. Translation by Exit.