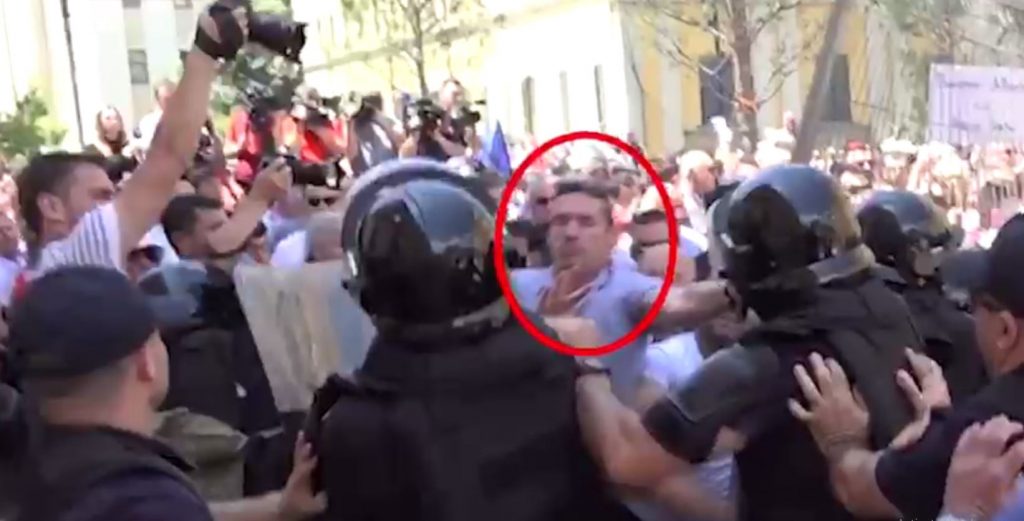 In another attack on the freedom of the press in Albania, Editor-in-chief of the newspaper "Rilindja Demokratike" Blendi Kasmi was injured by the police today during the opposition's protest. He was sent to the University Trauma Hospital where received the appropriate medical attention. From the hospital he stated:
Obviously, we weren't armed, we only had phones to take picture. Initially someone hit me with a baton, but there was no external wound. Then, someone else, I can't remember them because of the trauma, hit me three times on the head. At that moment I lost my sight, and wasn't able to see anything else.
Find the complete footage of the journalist's assault here.
The press in Albania has become the frequent target of verbal attacks and intimidation by the government. This is however the first time in recent years physical violence has been used against a member of the press.