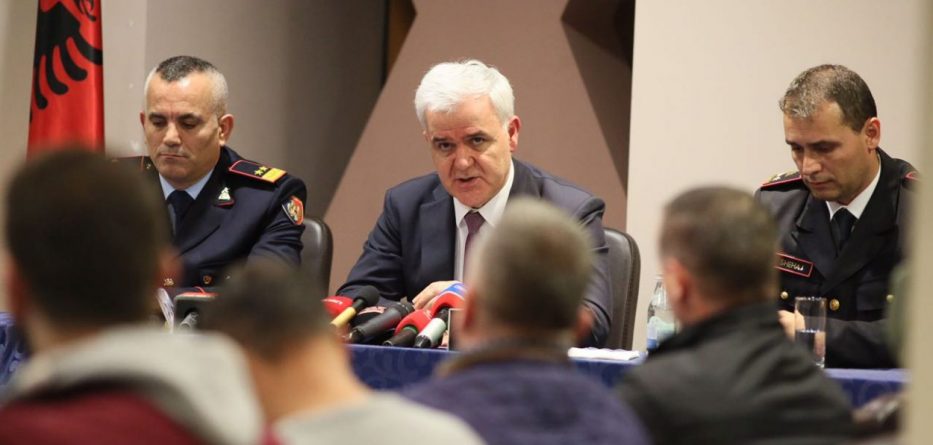 Interior Minister Fatmir Xhafaj will meet his German counterpart Horst Seehofer in Berlin on Thursday. The main topic of their discussion will be the possibility to build in Albania a migrant camp to accommodate all African and Middle Eastern migrants refused asylum by EU countries, particularly Germany.
Recently, Seehofer proposed to his government a strict refugee policy, which includes the turning away of all immigrants who previously registered in other EU countries, and closing the German borders for new immigrants. This plan has put Seehofer at odds with Chancellor Angela Merkel, who favors an EU-level solution to the migration problem.
Seehofer is the leader of the Christian Social Union (CSU), the Bavarian partner of Merkel's Christian Democratic Union (CDU). Therefore the Seehofer–Merkel clash has rattled the decades-old CSU/CDU coalition and threatens to bring down Merkel's coalition government.
Last Friday, after a tough parliamentary debate, Seehofer gave Merkel two weeks to find a "European-level solution." If not, he will continue on July 1 with his plan to turn away all immigrants entering Germany via other EU member states.
In this critical situation, Albanian Prime Minister Edi Rama has offered to help by proposing Albania as a possible location for a migrant camp to accommodate all those deported by Germany and other EU countries.
Rama made the same offer to Austrian Chancellor Sebastian Kurz a few weeks ago during a visit to Vienna. In fact, it was Chancellor Kurz who came up first with the idea of migrant camps outside the EU territory.
The Albanian government's willingness to host migrants was reiterated, yesterday, by deputy Minister of Interior Julian Hodaj, who, in an interview with the German television ZDF, claimed that Albania has the capacity and experience to accommodate up to 600,000 immigrants. He pointed to the Kosovar refugees that were hosted by Albania during the Kosovo war as an example.
Apparently, Minister Xhafaj has been invited by Minister Seehofer to Berlin to discuss such a possibility. Minister Xhafaj is expected to formally confirm that teh Albanian government is ready to receive hundreds of thousands of immigrants who have been refused asylum or turned away at the borders by the EU countries.
If carried out, it might prove to be a dangerous move as, in reality, Albania fully lacks the capacity and experience to house immigrants. The country has been unable to cope with even regular natural emergencies such as flooding, seeking foreign assistance, mainly from Turkey.
This decision may prove especially problematic at a time when the country is plagued by high levels of crime and drug and human trafficking. Furthermore, Albanians themselves rank among the largest asylum-seeking nationalities in the EU.
However, it seems the Rama government's principal concern is holding on to its power by any means, including "bribing" the EU with refugee camps so the latter will turn a blind eye to internal crime and corruption issues.
The Berlin visit is especially a great propagandistic achievement for Xhafaj, who is currently being pressured by both internal and foreign forces to resign, following the revelation of his brother's criminal activities. He will certainly take advantage of this meeting to project an image of himself as someone who is endorsed by foreign politicians, no matter what the Albanian opposition and people say.
Ironically, the foreign politicians who have been the most vocal against Xhafaj have been precisely German MPs. Thus, Seehofer's reception will also serve as a refutation of their critiques, which will be dismissed as personal biases, perhaps even motivated by the lobbying of Xhafaj's political opponents.