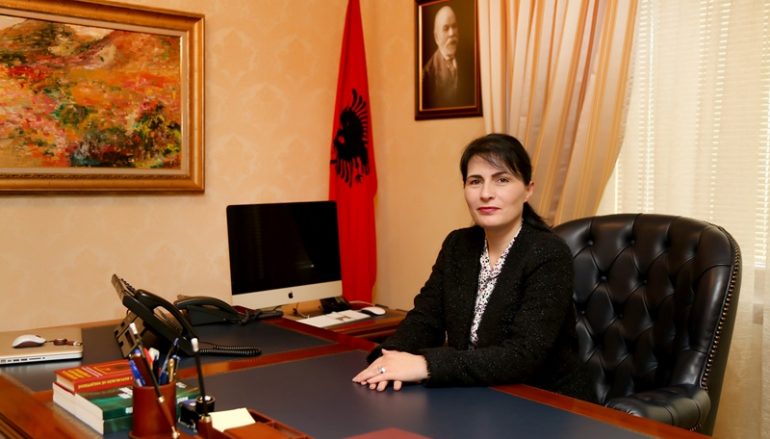 At least three magistrates who successfully passed the vetting procedure, and will continue to be part of the judiciary system, have "minimal" professional proficiency.
From the Independent Qualification Commission (KPK) rulings that have been made public so far, the professional capabilities of Temporary General Prosecutor Arta Marku, Tirana judge Alma Brati, and Vlora Appeals judge Brikena Ukperaj are questionable.
Temporary General Prosecutor (PPP) Arta Marku was confronted by the International Monitoring Operation (ONM) during her vetting hearing. ONM representative Theo Jacobs demanded to know why Marku requested a person who was caught driving under the influence be kept awaiting trial in prison. He said that the PPP did not present any proof that would warrant such a security measure. According to Jacobs, the remand decided by Marku was not based on any evidence.
The KPK ruling refers to this instance as follows:
The reassessment subject should have clearly, and in detail, thought about the reasons that justified the need for the defendant's stay in prison, and that, the demand for "awaiting trial in prison" was entirely necessary and based on the law.
Another critique of Marku's work concerned the rearrangement of the Prosecution Office that followed her arrival in January 2018, that is, the multiple nominations and dismissals of prosecutors.
The ruling continues: "Concerning the 'methodology' used during the rearrangement that took place in the General Prosecution Office in January 2018, this Commission notes that, since January, the subject has undertaken no steps to improve the 'appointment procedure' and make it more transparent."
In spite of these issues, Marku was confirmed.
Tirana judge Alma Brati did not receive a positive assessment of her professional capabilities, although she successfully passed the vetting.
The KPK's ruling regarding Brati states:
Regarding her professional capabilities:

The reassessment subject's court rulings are generally clear and intelligible, though there are cases in which part of them lack clarity. The structure of her 32 rulings is not standardized. She doesn't entirely follow grammatical rules and does not always use all Albanian language characters. There are cases in which sentences have linguistic errors.

Regarding her organization skills:

From a review of 5 randomly selected court files, the main acts are regular, accurate, and complete. However, there were deficiencies in 4 files.
Nevertheless, Brati was allowed to stay at her post.
Meanwhile, KPK stated that Vlora Appeals judge Brikena Ukperaj has "a minimum qualifying level in the assessment of her professional capabilities." In 3 of the judge's 5 randomly selected court files, KPK found significant delays that violated procedural deadlines defined by the Civil Procedure Code, as well as the deadline to exercise recourse.
Ten citizen complaints had been filed against Ukperaj, a relatively high number when compared to other magistrates.
Until now, no magistrate has failed the vetting solely based on professional capabilities(or lack thereof). However, as in the cases of the above magistrates, this does not necessarily mean that the post-vetting judiciary will be entirely professionally apt. In fact, it seems the KPK only uses possible proofs of corruption as a punishable offense, while leaving incompetence untouched.