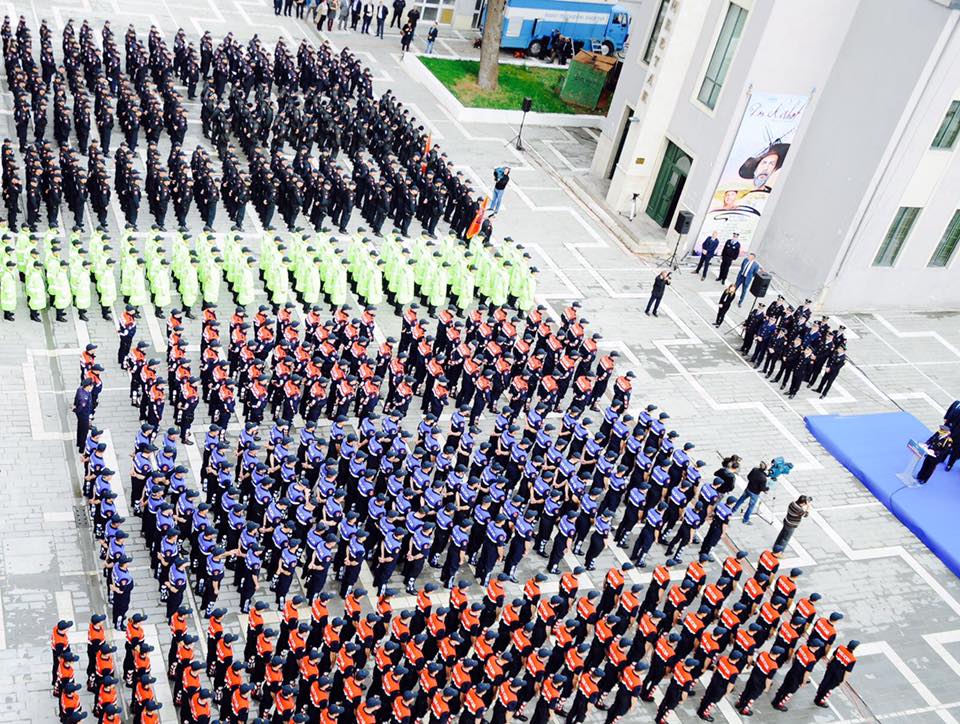 The Ministry of Interior Affairs has reopened a €9.5 million tender for the purchase of uniforms, shoes, and other equipment for the police force.
In October 2017, the Ministry of Interior Affairs cancelled the second tender for police uniforms under the excuse that none of the bidders met the criteria. The tender was cancelled despite two separate presentation ceremonies, and the personal involvement of Turkish President Recep Tayyip Erdoğan.
During 2016, the Ministry carried out two tenders for the police uniforms, presenting them to the public during pompous ceremonies, in which hundreds of police officers paraded their new outfits around.
In January 2016, the Ministry signed a €808,000 contract with Marsi&Al shpk for the uniforms of the police force. These uniforms, too, were presented in a grand ceremony, named the "Plice of the Next Generation." However, in September 2016, the media reported that Minister Saimir Tahiri had cancelled the contract with Marsi&Al, as a result of poor quality uniforms.
During the second ceremony, in November, now presenting "quality" uniforms, Minister Tahiri took care to thank the Turkish President for his "personal support."
It is still unclear which company was contracted for the second round of uniforms, however, keeping in mind that this third tender has been announced in English, in addition to Albanian, it wouldn't be surprising if a foreign bidder, with close ties to the Turkish government, ends up winning.