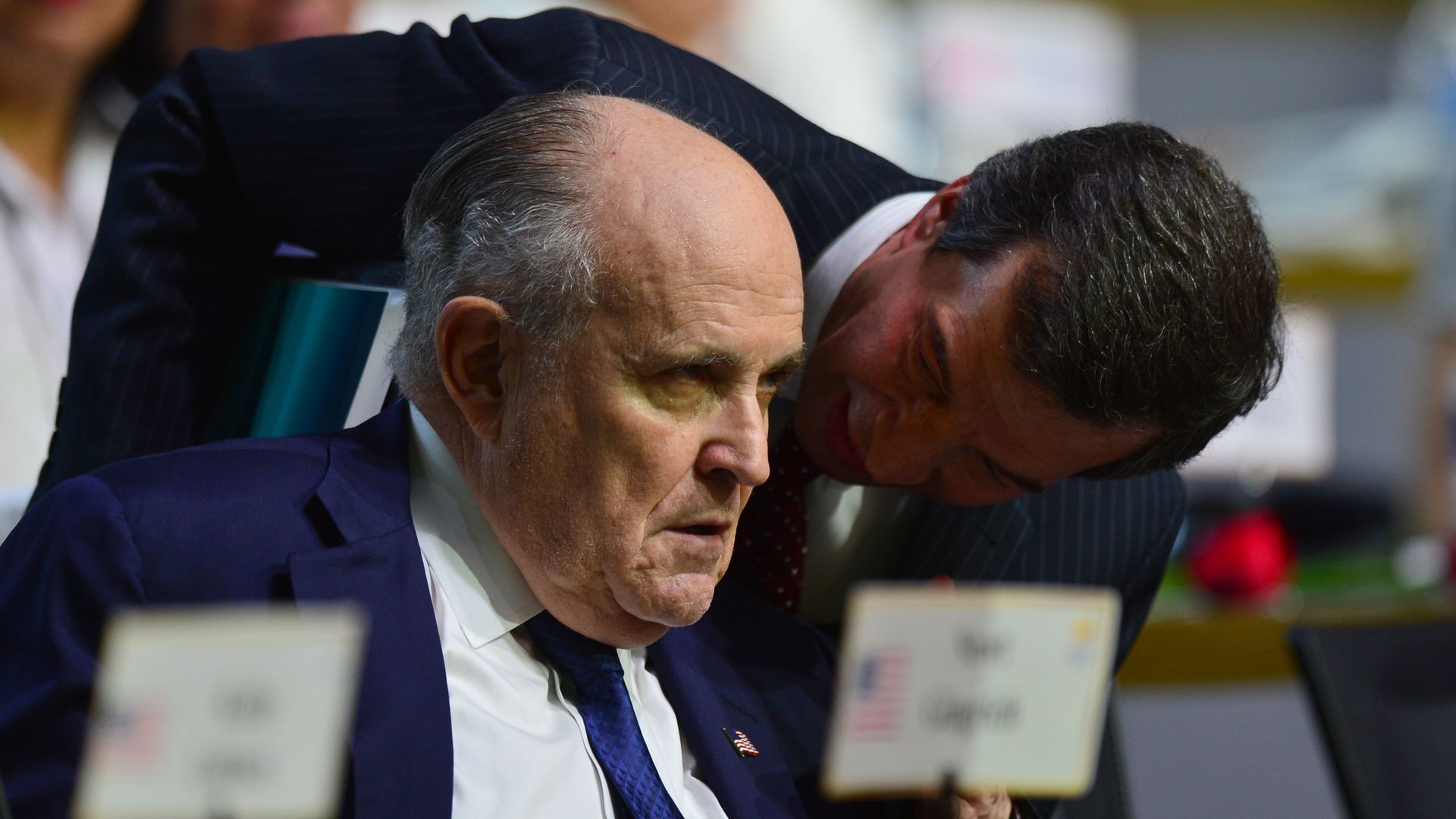 Based on a report drafted by the former FBI Director Louis J. Freeh, who heads consulting firm Freeh Group International Solutions, the personal lawyer of US President Trump, Rudy Giuliani, has sent a letter to Romanian President Klaus Iohannis to dial back the anti-corruption efforts of the Romanian National Anticorruption Directorate, which has indicated several Romanian politicians.
Guiliani's letter is remarkable not only because it goes against US foreign policy, which, as in Albania, has supported justice reform in Romania and the ongoing anticorruption campaign.
It appears that Guiliani wrote the letter at the behest of Louis Freeh, who in fact was the first person Minister of Interior Affairs Fatmir Xhafaj met after he took office in March 2017. Following the meeting, the Ministry of Interior released the following press release:
Minister of Interior Affairs Fatmir Xhafaj, on his first day of work, met in his office Louis Freeh, one of the most renowned international experts in the battle against organized crime and issues of justice, and former director of the FBI.

Mr. Freeh congratulates Minister Xhafaj on his nomination to office, and offered the maximum support of the US government and the FBI to strengthen the battle against crime and lawlessness in the country.
As we pointed out back then, Freeh is not a representative of the US government but a private consultant. the letter of Giuliani now clearly show where Freeh stands on anticorruption measures, which, as the Albanian justice reform degenerates, places his prominent meeting with Minister Xhafaj in a new light. What consulting has Freeh done for Minister Xhafaj in the meantime?