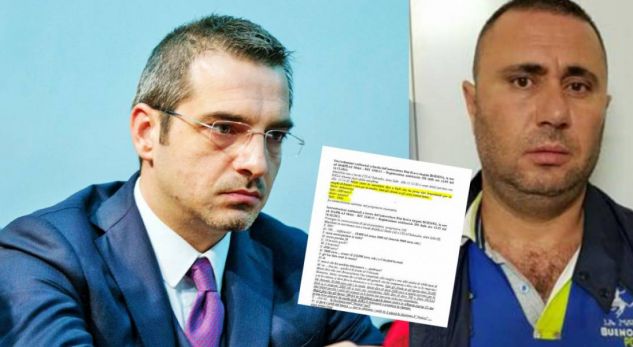 In March 2018, Parliament established a parliamentary committee to investigate former Minister of Interior Saimir Tahiri, under investigation for his involvement in drug trafficking in collaboration with the Habilaj gang, which currently stands trial in Italy.
While the criminal investigation has come to an apparently complete standstill after Arta Marku took over as Rama-supported General Prosecutor, the bipartisan Parliamentary Committee, headed by PD deputy Edi Paloka, was established to investigate the Habilaj–Tahiri affair and the ways in which institutions meant to battle the involvement of high state officials in drugs trafficking failed.
However, a recent request by Paloka to extend the work of the Committee beyond its September 5 deadline shows that the government and the State Police has been reluctant to provide Parliament with any information concerning the Tahiri affair:
Caught in the act of the illegal activity of facilitating and supporting criminal organizations in committing international drug trafficking, the government, in particular the Ministry of Interior and the State Police, have made the activity of the Investigative Committee impossible during this period. […] [U]ntil today, no requested data or documentation has been handed over. […]

The obstruction of the Investigative Committee because of the Ministry of Interior and State Police's refusal to send information serves to hide the traces of the relation of the government with organized crime and the destruction of information and proof that implicate the convicted brother of the current Minister of Interior Fatmir Xhafaj in criminal activities, as well as highly placed figures in the Socialist Party like Saimir Tahiri, Fatmir Xhafaj, Taulant Balla, Jyrgys Çyrbja, etc.