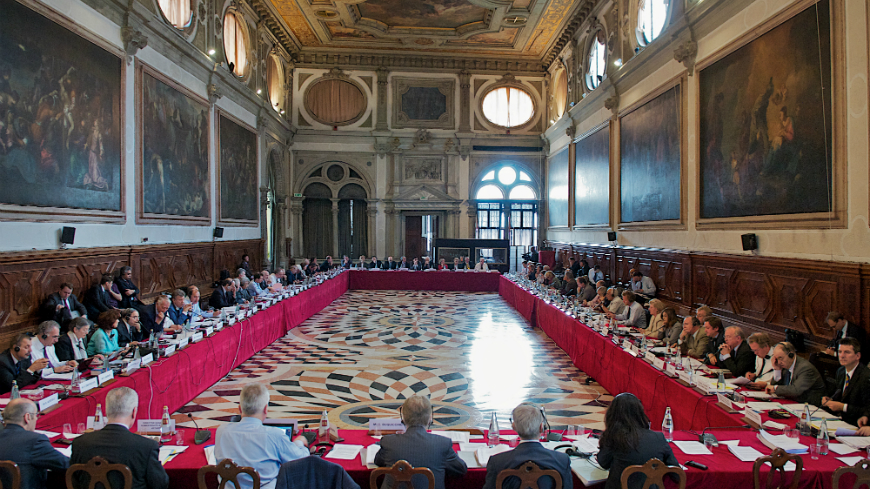 The Venice Commission of the Council of Europe has arrived in Tirana today to start consultations on the constitutional amendment proposed by the opposition to subject all politicians to a "vetting," just like the judiciary. The opposition claims that this would remove criminal elements form politics.
The Venice Commission representatives will meet the different parliamentary groups to discuss the amendment, and also meet President Ilir Meta, Minister of Justice Etilda Gjoni, and EU Ambassador Luigi Soreca.
The political vetting amendment, proposed on September 7 by the opposition Democratic Party, proposes to change art. 45(3) of the Constitution as follows:
3. Exempted from the right to be elected shall be the citizens being sentenced to imprisonment upon a formally and substantially final decision, in connection with the commission of a crime, or citizens that have contacts with people involved in organized crime, under the rules set out in a law being approved by three fifth of all the members of the Parliament.
Subsequently, the amendment proposes the introduction of the mechanism of political vetting, which would be imposed on all parliamentary deputies, mayors, and directors or members of constitutionally sanctioned institutions, such as the prime minister and ministers.
The government and Socialist majority have argued against the amendment, stating the the National Investigation Bureau (BKH) and Special Prosecutor (SPAK), once instituted, would be tasked with investigating possible links to crime of politicians.